How to Help Students with Special Needs
By Tracy Schutz
Guest blog post by Tracy Schutz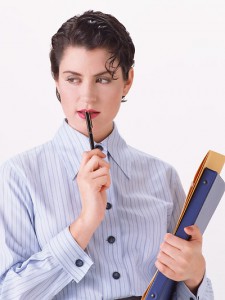 Helping our special education students
You know the kinds of students I mean: the ones who, unfortunately, live by their alphabet acronyms: LD-Learning Disabled, ADHD-Attention Deficit Hyper Activity Disorder, and the list goes on forever and day from there…
The philosophy should be simple: everyone can learn. Period. I think many of these diagnoses are overused, yet when you're faced with them as a teacher, what can you do?
Well, to start with, ascertain where the parents stand.  Are they supportive?  Do they want their child to pass strictly because they use the disability/disorder as a crutch?  Sometimes half the battle is getting the parents on your side and to help them understand that it may be a longer road ahead than they anticipated, but it will be worth it in the long run.
That being said, most teachers do what they do for the sole reason of genuinely wanting to make a difference in a child's life.  (Does that sound like a canned Miss American Pageant answer or what?!) But it's true, cliché and all.  We want to help students become successful contributing members of society.  Let's face it: we want our social security checks during retirement and we know our students will be the ones footing the bill!
But I digress… How do we help our students with special needs? Patience, a thick skin (don't internalize their misbehaviors or unwillingness to learn as a personal punch in the gut), specific strategies (we'll get to these in a minute), and a little ingenuity. I've learned over the years that a little oomph can go a long way in the life of a child.  I am that teacher willing to go the extra mile to help Johnny clean out his locker sometimes to find that math paper he knows he did.  I sit down at lunch with my students sometimes and simply ask how they're doing.
No, I'm not all ooey-gooey, wearing a vest with little apples on it, nor am I super-woman, but I care and I show it-and that's the difference.  We can all make excuses about why our students don't succeed, or we can truly go after the ones who  need that explanation one more time, or an ice cream pass to make their day better, or organizational help, etc.  And here's another thing: don't be afraid to make a boob out of yourself.  Seriously: students with special needs (who are reluctant learners in many aspects of their schooling) respect us more and can relate to us more when they realize that we are indeed real people and we can show our goofy side every now and then.
Example: last week I became so tongue-tied (and thirsty!) by the end of the day, that I flubbed up words  four times in a row.  So, I walked out the door, shut it, and then  came back in making a RE-grand entrance.  What can you do?  Sometimes you just have to laugh at yourself, right?! Strategies to help the-not-so-into-learning (regardless of the reasons): Technology: Find it. Learn it. Use it.  It is at the heart of the  generation we teach and it's not going away.
If you're in a school  where there is little or no technology available, consider writing a  grant to help you achieve this goal (Try this site: http://www.grants4teachers.com or http://www.grantwrangler.com). Maybe  consider hosting a fundraiser just for your classes http://www.easy- fundraising-ideas.com/programs/class-fundraiser or  http://www.fundraiserinsight.org/ideas.  How about putting your best  PR skills to work and ask a local tech store to donate a great  software program you've had your eyes on.  Or, how about this?  Ask  a local church to donate money in exchange for some volunteer work  from your school's student council.  I know this is MUCH easier said  than done, but really: technology is the key to unlocking these  students' minds; they are hard-wired for instant gratification: click  an icon and voila, an entire program's been opened; push a button on  their cell, they're talking to their friends; push another button,  they're listening to their favorite tunes; the examples go on…
Two words for you: GRAPHIC ORGANIZERS: If you are not using these in plenty, then you are in the dark my friend.  All subjects, all the  time, ALL students. There are graphic organizers for any and  everything you can imagine. (See http://www.freeology.com/graphicorgs/  or http://www.teachervision.fen.com/graphic-organizers/printable/6293.html)
Positive Reinforcement: Offer an incentive for meeting small goals. Example: do five problems and you can run an errand for me, or finish this assignment and you can have ten minutes on the computer, etc. (This also helps the ADHD student who has trouble sitting still, or that student who has trouble focusing, or the student that needs extra attention, you get the idea…)
One-on-One: Students of all ages respond better to reprimands if they are dealt with when they're not around other students.  They will feel that you respect them, because you took the time to speak with them quietly and your goal was not to embarrass them.  Also, be fair and consistent. If little straight A Susie is chewing gum, she gets the same consequence as any other students.  A rule is a rule-not just for the "bad boys"…
Keep them engaged:  Not just BUSY, but truly working with strong content and well-thought out, appropriate lessons. Too much time on their hands with a boring assignment= squirrely off-task kids: Don't allow students too much down time/independent seat work.  Keep them interested and involved. (Think: Student-led classrooms…hmm- another great topic to delve into next week maybe…)
Remember, the bigger the challenge, the bigger the rewards: Students with special needs require more work and effort on our part, yes.  However, THEY reap the benefits of a teacher who cares about their success and you become the educator you always wanted to be!  Educate yourself on their specific needs, educate them, repeat.
Reprinted with the author's permission from http://www.dedication2education.com/wordpress.