Teachers.Net: Evolution of the Internet's First Network for Teachers
By Tony Bott Ed.D
@doc_bott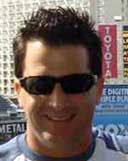 Greetings friends and fellow Teachers! First, I want to say "thank you' for visiting, sharing, and inspiring the development of Teachers.Net since 1996. You've helped shape this little website into one of the most visited teacher resources on the Web today. My name is Tony Bott, founder and co-creator of the Teachers.Net website. In this first in a two-part article, I will share some of the impetus behind starting this website – a resource created to encourage and support online teacher networking.
As we embrace new Web 2.0 advancements made possible in new open source communities, it is our aim to share more "behind the scenes" views at projects and new releases we're planning for teachers here at Teachers.Net. I invite you to tune in to our new Webmaster's and Founder's Blogs, which will be published regularly to supplement the wonderful work started and continued monthly here in the Gazette by our chief editor, Kathleen Carpenter. First, let me start with a bit about myself, and how Teachers.Net came to be.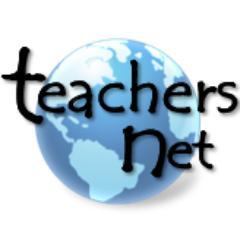 I started Teachers.Net in 1995 with the help of a good friend, also our current webmaster/COO, Bob Reap. I saw Bob as a visionary then, and still do to this day. He is a self-taught web programmer dating back to the earliest days of HTML. He worked tirelessly to learn to code web pages, always encouraging my enthusiasm to use the Internet to help teachers. That was the start of it all. I recognized the amazing potential for this platform to serve a host of new services and resources for teachers: bulletin boards, lesson plans, email lists groups, social networks, and the list goes on. Searching for available domain names, we literally had our choice of anything we could imagine. Inspiring teacher networking was my goal for the planned website, so naturally the domain "Teachers.Net" seemed appropriate. The rest, as they say, is history.
But first, let me take a step back. At that time (1995) I had been working in my first years as a tenured elementary school teacher at an inner-city school in San Diego. I taught grades 3-5 GATE students at an urban school in Southeast San Diego (Knox Elementary). As a new teacher, I was passionate about teaching, working with students and their families, and raising student achievement in my classroom. I happily served on several school committees and site-based management teams.
Teaching was a more rewarding, fulfilling job than I could have ever imagined! The only thing that seemed lacking for me was a professional support system, namely teaching mentorship. I felt rather alone in that regard. I was able to find a willing mentor in a resident 27-year veteran teacher named Chuck DiSalvo. "Mr. D" taught me to take life in stride, and shared many of his time management strategies. He later became my team-teaching partner in a project-based, thematic learning laboratory for grades 3-6 GATE students. However, for the most part, the work of professional development and networking was left up to individual teachers. Once the workday started, you were literally on your own in the classroom. Sharing ideas, problems, challenges, and success stories with fellow teachers was not a part of the day-to-day experience from what I observed. I saw the Internet, specifically Teachers.Net, as an opportunity to change all of that. At the very least, we could provide a cost-free place for other "networked" teachers to share ideas and resources with each other "virtually" after hours, on their own time.
Our first published resources at Teachers.Net were a set of discussion forums (bulletin boards), mailing lists for asynchronous communications among common interest groups, a lesson plan exchange consisting of a form generator and searchable database, and a web page building template intended to help teachers start their own web pages. By far, the most popular resources were the discussion forums and the lesson plan exchange. Teachers generously shared ideas with each other in the lesson plan center, and engaged in daily dialogue and professional discourse on all sorts of topics on our bulletin boards. Soon we had thousands of lesson plans being exchanged among tens of thousands of teachers. It was amazing to see teachers from over 80 countries visiting Teachers.Net in just the first months online. Our traffic grew very quickly in the early days, serving close to 750,000 user sessions and over 7 million page views monthly. These were exciting times for Teachers.Net! It was my aim to continue to develop free resources for teachers which they could utilize as a form of informal professional support, helping them become even better at what they do.
In 1997, I left my teaching position having been accepted at UCLA's Graduate School of Education and Information Sciences to pursue a doctoral study of the Teachers.Net community. My aim was to conduct an in-depth study of teachers utilizing the virtual community at Teachers.Net. The goal was to determine if in fact we were making a real, measurable impact on teacher development.
I reviewed and examined state and national teacher induction and support programs, surveying around 1,100 teachers, comparing the real-world versus "virtual-world" development of our participants. I looked at more than 72-variables, analyzing professional, operational, intellectual, and social variables independently. The study was viewed by colleagues as a seminal work profiling one of the first virtual communities of teachers utilizing the Web as a tool for communication, collaboration, and development. This study led to the successful attainment of my doctoral degree in Educational Leadership in 1999. The results of that study also led to my decision to continue working to develop resources for teachers online on Teachers.Net.
Since these early days developing teacher resources on the Web, we've remained a very small, tight association of [click here to continue reading on page 2]