Reading With a Writer's Eye; or Emerson Takes on the Twenty-First Century Teenager by Tom O'Malley
By Tom O'Malley
Tweet

Ralph Waldo Emerson's essay "The American Scholar" still speaks to 21 century students.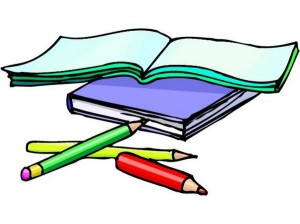 1835 was a difficult year for Ralph Waldo Emerson.  His beloved first wife Ellen had died.  He had resigned his ministry compelled by a longing for the freedom to read and write – not in imitation of his ancestors, but in a new style, strong and supple as this American land.
America needed a voice of its own – one that reflected its independent, self-reliant character. And in his state of mind,Emerson went up to his Grandfather's ancient house in Concord, the Old Manse, and in his grief began to weave a new literature for his country and a new life for himself.
In his essay "The American Scholar" Ralph Waldo Emerson describes how the human mind proceeds to classify things in the world around him. As the child grows, he or she begins to make connections and classifications. A keen observation because it describes exactly what the modern teacher is striving to accomplish. In the day to day discourse of the classroom it is easy to lose sight of this fact.
Often, the way reading and writing are taught shows a lack of understanding of the wonderful complexity of these processes. In our practice and in our evaluation of a student's ability to read, we are not really teaching students to read in any real sense. As we prepare our students for the demands of SAT examinations, or other standardized tests, many of the nuances that Emerson describes in the American Scholar are being lost to our students. Emerson believed that"tis a good reader that makes a good writer." This is testament to the fact that there is a symbiotic relationship between the writer and each of his or her readers.
A text is never static. Even the writer never knows exactly how his text will appear to an individual reader. Therefore, this process does not lend itself to a multiple-choice test where the better readers are the ones who come closest to the "answer key." Teachers must allow students to step into the larger universe that unfolds before their eyes whenever they turn the pages of a book.
In fact, reading and writing are really part of the same process. Because my students are expected to write every day, they begin to read as writers read. Everything they read becomes fodder for their writing. Everything they write becomes the foundation of their reading.
Emerson wrote like this in the same room where his Grandparents sat to watch the first skirmish of the American Revolution only a stone's throw away at the Old North Bridge.
Ironically, Emerson was also a revolutionary who fired volleys of ideas instead of musket balls.  And his ideas were far reaching. No one reads to answer multiple choice questions.  We read to broaden our experience by imaginatively stepping into other people's shoes and seeing the world through their eyes. The other people may be Huck Finn floating on a raft down the Mississippi River swapping lies with Jim.  It may be the noble Macbeth reaching for an invisible dagger at midnight. It may be Jay Gatsby looking for a green light on the dock across the water.
As Emerson pointed out in the American Scholar, books are for nothing but to inspire. Students who read with a writer's eye are really reading. They are broadening their experience, developing their imaginations and allowing themselves to be inspired.
About the author
Tom O'Malley teaches at St. Francis High School, Athol Springs, NY.  He also teaches in the English Department at Canisius College in Buffalo.