Appetite for Instruction – Teaching Vocabulary and So Much More!
By Todd R. Nelson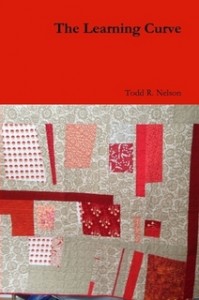 "Eclectic" is the name of the game for seventh and eighth grade vocabulary sources—words plucked from their free-range appearances in periodical literature. We've read articles this year on whiffleball fields in Connecticut and U. Maine Presque Isle's peripatetic baseball team; gargoyles at 527 West 110th Street and cold fusion in California; urban refugees in Maine and hunters of the Conficker computer virus on the Web; even Paul McCartney in concert (transcendental!). And every so often, an article comes along that combines things that taste good and words that it is in good taste to learn. I love a good food story for the blend of local culture, writing flavors, and vicarious experience. Restaurant reviews—even over-the-top writing—have a tendency to serve up delicious vocabulary. Good ones avoid overbearing metaphors…such as those stuffed into this paragraph.
One week, such an article in The New York Times caught my eye. "Whoopie! Cookie, Pie or Cake, It's Having Its Moment," by Micheline Maynard regaled us with the history of what should be the Maine state dessert. Our humble whoopie pie, sold in convenience stores and gas stations throughout the state; assembled with various interpretations of filling and flavor; a dessert, a snack, an indulgence; is enjoying a resurgence and national attention.
"Now whoopie pies are migrating across the country, often appearing in the same specialty shops and grocery aisles that recently made room for cupcakes," writes Maynard. "Under the name "sweetie pies," heart-shaped whoopie pies showed up in the February catalog from Williams-Sonoma. Baked in Maine with local butter and organic eggs, they sell for $49 a dozen."
"One good word is worth a thousand pictures," said Eric Sevareid, in one of my favorite quotes about writing. There must be a corollary regarding words and food, a kind of synaesthesia of cuisine and etymology. Could we enjoy buttery adjectives or sweet, creamy, rich adverbs? Is one good word in the hands of a food critic worth a thousand madeleines? Profiteroles? Tollhouse cookies? Here are some language arts morsels you can sink your teeth into.
"In both fiction and nonfiction," writes The New York Times food columnist Amanda Hesser, "the sound of fat snapping in a pan sets the mood of a place; the hurried peeling of carrots or a sink of abandoned dishes suggest the pressures of everyday life. Food is also, sometimes unfortunately, one of the favorite subjects of simile—(he had fists like hams, a nose like a wet potato). And this is all because we spend most of our time at home in and around the kitchen—because food is the most familiar and universal medium in our lives." Food is memory and desire.
On Friday, we went over definitions for the fourteen words from the Times article that stood out. They had to be slightly advanced, specialized, or particularly unfamiliar to qualify. We select meanings according to context, thus "celebrated" might need special attention, as applied in this sentence: "In parts of Pennsylvania, whoopie pies remain a celebrated sweet."
Maynard's article gave us the chance to learn the following words:
rustic, caloric, upscale, cuisine, among others, in an amusing and delicious context. An article on Maine desserts with words ranging from "rustic" to "upscale" can blend quickie-mart treats with the likes of "peppermint, Cointreau, raspberry and espresso" fillings. Are we ready to call The C & G Grocery a "filling station?" One of our words was "coronation," as in crowning a "whoopie pie queen." We could add a little geography into the mix, since for background the writer roamed the state from Bob's Clam Hut in Kittery to whoopie pie entrepreneurs on Cranberry Island and a food historian on Islesboro, not to mention out-of­–state purveyors in Ann Arbor, Evanston, Manhattan and Strasbourg, Pennsylvania. Perhaps there's truth to the notion that the Amish actually invented the W.P. However, Ground Zero of the whoopie pie in Maine just might be Labadie's Bakery, in Lewiston, with sales dating back to 1925.
Next stop, school cook. "Can you make whoopie pies for dessert on Tuesday?" I asked her. "We're having a vocabulary quiz." Toni generously replied that, yes, apple crisp could wait. And when Tuesday came, it was clear, as any of our school gastronomes can tell you, that our own local version of the humble treat belongs on any Best of Maine map. Toni's version of the cake is pumpkin. And the frosting is a blend of cream cheese, confectioner's sugar, butter, vanilla and milk. She offered me the specific recipe. However, I will not share any further details. I know a valuable proprietary opportunity when I taste it. Read on.
Next week we're traveling via vocabulary to Colebrook, New Hampshire for a taste of France, reading: "A Town Fights to Save an Oasis of Baguettes." How could I resist an article that uses words like "Red Sox hagiography," and "Yankee taciturnity" in the same paragraph as madeleines, croissants, and tarts. I can almost smell the word choice. Flaky, fruit-filled, sugary parts of speech. High calorie spell check.
"Toni! What's for dessert on Friday? How about some raspberry tarts. It's for vocabulary. Honest. And we could sell them for $49 per dozen." Piece of cake.
About Todd Nelson
Todd R. Nelson is principal of Brooksville Elementary School in Maine and a prolific writer. Todd's books are available here.