Finland vs U.S. – An American Teacher Inside Finnish School System Compares Math Teaching Methods
By Tim Walker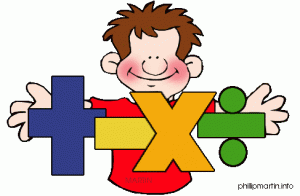 In October, Carol Burris, a principal in New York, was approached by a colleague who was shaken-up by her child's first grade math test. She documented her experience here. 
With the parent's permission, she linked the controversial math test here.
Burris was bothered by many aspects of the test. The percentage grade. The multiple-choice questions. The complexity of the math exercises.
Earlier this week, I sat down with a Finnish first grade teacher at my school and we studied this math test together. My colleague's reactions to the test were illuminating.
The Demands of Reading
The Finnish first grade teacher was immediately shocked by the sheer amount of text on the test, wondering how her young students would fare. In the fall, first graders all across Finland are just getting their feet wet as readers.
In Finland, students begin first grade the year they turn seven. This means that many Finnish first graders enter classrooms without formal reading instruction. Giving a text-heavy math test to Finnish first graders would be unfair. It's like asking children to catch fish without providing them with bait, hooks, and fishing lines.
In the United States, many children start first grade at the age of six. Sometimes, they begin as early as five. It's common for American children to attend kindergarten before first grade where they'll receive formal reading instruction.
Being taught how to read before first grade doesn't necessarily translate into smooth reading success.. As a first grade classroom teacher for several years, I know that most American first graders need a lot of reading support. Many of my young students would have struggled to access the questions on this math test. The demands of reading would have stood in the way of their success.
A First Grade Math Test in Finland
My Finnish colleague gives her students math tests, too. She tells her students that she tests them because she wants to know what they know. She wants to alleviate any stress that might accompany these assessments.
Parents also receive feedback through this process. Her students take their tests home and parents sign them after they've looked them over.
During our conversation about math tests, my colleague stood up and pulled out her teacher guide for first grade math. She flipped to the math test from October. I was struck by what I saw.
Simplicity vs. Complexity
My eyes shifted back and forth from the American math test to the Finnish math test. Both of these tests were given at approximately the same time during the school year, but they looked very different from each other.
Right away, I noticed that the Finnish test had considerably less text. The words that were printed on the page were broken into syllables, making the task of reading even easier.
Math exercises on the Finnish test were much simpler than the ones on the American test. Oftentimes, first graders were asked to solve basic addition and subtraction problems, such as "4-2." Although my ability to read Finnish is limited, I knew what each problem was asking students to do. Even without any knowledge of Finnish, I'm guessing that many would be able to understand these exercises without difficulty.
My Finnish colleague was quick to point out the complexity of several questions on the American test. For example, she was befuddled by exercise # 1, which asks students to find a missing part. The problem shows five discs ("part I know") and a cup labeled with the number "6." Underneath the cup is the word, "Whole." My colleague was stumped for a minute.
Carol Burris shared this problem with her assistant principal of mathematics and also found that he "was not sure what the question was asking. How could pennies be a part of a cup?"
Conflict of Interest
Burris made a startling observation as she studied this first grade math test. The publisher of the first grade math curriculum (where the test comes from) is Pearson. This is the same company that designs standardized tests for most New York students in grades three through eight. In 2010, Pearson inked a 5-year contract with the state of New York for 32 million dollars (US).
Can you see the conflict of interest here? The same company that is being paid to design standardized tests for New York students is also being paid to design curriculum for New York students. It's in the interest of Pearson to design curriculum that will help students to succeed on their standardized tests.
This conflict of interest doesn't exist here in Finland. There is just one high-stakes standardized test. Students are only eligible to take this matriculation exam after passing their high school courses. The exam is not designed by a publishing company; it's created by an external board that's nominated by the Finnish Ministry of Education. (Sahlberg, 2011)
In theory, this means that commercial curricular programs in Finland are designed to maximize student-learning; succeeding on standardized tests is a non-factor when curriculum is created.
My Finnish colleagues have spoken respectfully about the commercial curricula in their classrooms. They've told me that Finnish teachers have worked hard to design these high-quality curricular resources. They trust the curricula and use them flexibly in their classrooms. In the States, commercial curricula (from publishers like Pearson) are often regarded as "teacher-proof." The "teacher-proof" designation implies that this sort of curriculum is so easy to follow that even incompetent teachers would find success with it. This is clearly offensive to many American teachers.
When I shared the criticism that Pearson appears to be preparing first graders for standardized test-taking, my Finnish colleague didn't look surprised. She stole another glance at the Pearson test and muttered, "It sure looks like it."
Comments? Please share them below.
This post appeared originally in Tim's blog taughtbyfinland.com
About the author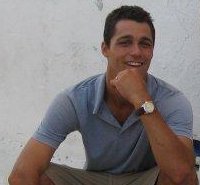 Tim Walker is an American classroom teacher in his first year of teaching at a Finnish school. 
Follow his experiences on Twitter (
@timdwalk
) and his blog 
Taught by Finland
.
Editor's  note: We'll be sharing more of Tim's observations and conclusions here in Teachers.Net Gazette during coming months, so check each issue for the latest from Tim Walker in Finland. Your comments and discussion are welcome below.