Teachers Unfiltered, Discussing "Today's Lazy Youth"
By Teachers.Net Teachers
Teacher Talk from the "cyber-lounge," the general interest Teacher Chatboard at Teachers.Net, unedited and unfiltered.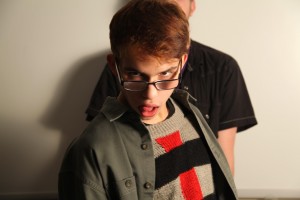 During a discussion on the general interest chatboard about "today's lazy youth," the following posts emerged as especially interesting. The post that initiated the discussion was submitted by a teacher signing as "Old Timer." It read:
I watch The Voice, American Idol, America's Got Talent and so on. Everyone wants to be rich, that's okay…so do I. However, no one wants to WORK for it. They want to win a contest and be set for the rest of their lives. I can carry a tune so I'm going to be famous and make records and be rich – that's the mind set. No college, no hard work. Also, winning the Lottery. Sure, I'm in it to win it. But most young people today want to get rich the easy way……win it, not work their a****  off! Any thoughts?
Another teacher ("pixie) responded:
Many of the "slackers" don't feel that sense that working hard in high school will pay off for them. They may not have the highest ability level, and/or they may not be working up to their potential. They do not enjoy school work and see no sense in spending time on chemical reactions, or the Middle Ages, or The Canterbury Tales, or algebra. Some are just plain lazy, but some are just not inclined toward academics, and have no interest in college. They see no clear path before them due to the economy. Gone are the decades when a kid with a high school diploma but no specialized skills could get a good middle class job in a steel mill or a factory. Low wages overseas, as well as trade deals, have destroyed that. I support much more career-oriented high school programs, but the U.S. would need to let go of the idea that every single kid should go to college. It is not that we would be writing anyone off who wanted to go, but I think some of these kids would find a stronger work ethic if they were studying something meaningful to them. The schools that have career/tech programs should make them much more accessible. Right now the fact that the kid has to qualify by doing well in subjects that he hates may well create unnecessary barriers, IMHO.
Another (anonymous) person's response:



Spot on. This does not account for all of the slackers, but it does explain at least some of it – maybe even a lot of it. How much do we enjoy and put effort into PD stuff we are forced to do and in which we see no value? If we, as educated, mature, and motivated, professionals cannot work up any effort for people wasting our time, why would we expect hormonally crazed man-children and woman-children to do better than we ourselves do in this department?
I had a kid years ago, we'll call him Frankie, who was a classic case. Shaved head, gang-banger persona, clear leader of other students, no interest in academics at all, comes from a family with gang involvement. He had a really really bad reputation around school and every teacher who had him in their class could not wait to get him out.
When his latest math teacher managed to get rid of him I got him. I sat him down the first day after class and said, "Look, I know that this school stuff is not your thing, so here is the deal – if you want to sit there and do absolutely nothing, fine. I will not hassle you. You will get an F, but that is it – I'm not going to nag at you and bug you constantly. If you decide you want to try, I will help you any way I can. The one thing I cannot have is you disrupting the class and the education of the other kids."
Things worked out OK. Occasionally he would ask for help but he didn't have any academic persistence so it never really went anywhere. On a couple of occasions he got a little out of line in class but I would quietly remind him of our agreement and he would settle right down. The year played out peacefully, he got his F, and that was it. The other kids wee free to learn.
Well the story is NOT about wonderful me – because this was just a survival mechanism – and, because I had nothing to do with, and take no credit for, the sequel. A number of years later my wife (who teaches in the same school and the same subject, math, as me, and who had her own time with Frankie) got his much younger brother and asked how Frankie was doing.
Well it turns out that somewhere along the line someone stuck him in a "construction technology" class – basically beginning carpentry. He loved it and about 8 or 9 years after he was in my class he had worked himself up to a foreman of a construction crew while in his early 20s. Those leadership qualities we all knew he had all along, blossomed in a good way when he found something that related to a life that he could actually envision for himself. It would not surprise me in the least if he ends up owning that company.
And it sure worked out a lot better for society in general than if he had never found something that made sense for his life. Because without that he would have been helpless and would have inexorably been drawn down the black hole of the gang ties in his family and ended up as a successful criminal, in jail or dead. Instead, we get houses from him.
Proving something that us academic types hate to admit. Non-academic types might be just as smart – or maybe even smarter -than we are. If we would just stop trying to force them into a mold that does not fit.
Our treatment of kids who are not academic is tragic – not just because we futilely try to cram into their heads things that they have no need or interest in knowing, but because we are depriving them of learning stuff that will actually benefit them in their actual lives – not some fantasy life – their real lives. Frankie learned math in the course of his becoming a foreman – but he learned it in a context and with a motivation that is simply impossible to provide in an "academic" setting.
But hey, when they do not buy into the fantasy we put before their eyes with our almost exclusive pushing of academics and college, it is easier to label them as lazy and unmotivated than to consider that maybe the fault is in us not them.
Just like teachers who are forced to endure PD session after PD session that has nothing to do with what actually occurs in our classrooms. Are we lazy and unmotivated? Or are we just perceptive enough to see that this is just wasting our time.
Just like we (institutionally), too often, are wasting the non- academic kids' time. It is a tragedy for which we bear a lot of the responsibility.
Lulu shared this perspective:



"The children now love luxury. They have bad manners, contempt for authority, they show disrespect to their elders…. They no longer rise when elders enter the room. They contradict their parents, chatter before company, gobble up dainties at the table, cross their legs, and are tyrants over their teachers." ~Attributed to Socrates by Plato
Nan offered:
I don't think they are trying the easy way to riches. I think these kids and older folks as well who are on these shows, have a talent and have worked hard developing that talent. They want their talent to be their career. It's hard to get noticed and get started when your calling is one of the arts or other entertainment skills.
————-
Check out the many discussions happening 24/7 on Teachers.Net Chatboards, or check out the latest posts side-wide, and sign up for email conversations on the mailring system. It's all free…since 1996!