January, Winter Theme Activities for Preschool, Kindergarten, Primary
By Teachers.Net Resources
Mitten Theme
Mitten math – follow up to The Mitten story
teachers.net/lessons/posts/2471.html
Estimation, counting
Lesson Plan – The Mitten by Jan Brett
teachers.net/lessons/posts/3011.html
Sequencing, writing, listening, art
Math for The Mitten
teachers.net/lessons/posts/2112.html
Volume, area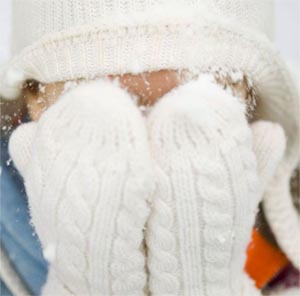 My Mitten
teachers.net/lessons/posts/2095.html
Fine motor, language, visual motor
Mitten Glyph
teachers.net/lessons/posts/1497.html
Following directions, interpreting graphic data
Dramatizing The Mitten
teachers.net/lessons/posts/2115.html
Drama, retelling, sequencing
Mitten Math Game
teachers.net/lessons/posts/1767.html
Sequencing, addition, subtraction
Acting out The Mitten
teachers.net/lessons/posts/2054.html
Retelling, sequencing
The Mitten Activities
teachers.net/lessons/posts/456.html
Language, comprehension, intro to Internet research
The Mitten – Curriculum Map
teachers.net/lessons/posts/694.html
Activities for Art, Music, Play, Drama, Math, and Science
The Mitten
teachers.net/lessons/posts/88.html
Estimation, math
More amazing lessons perfect for January!
Winter Theme Activities compiled
teachers.net/lessonplans/posts/2093.html
Includes learning center activities! Art, science, MORE!
Marshmallow Math Winter Theme Activities
teachers.net/lessons/posts/296.html
Penguin Activities collected for Preschool – K
Penguin Glyph
teachers.net/lessons/posts/1504.html
Winter Hat Glyph
teachers.net/lessons/posts/1496.html
Recording and interpreting graphical data
Gingerbread Man Glyph
teachers.net/lessons/posts/1415.html
Graphing Activities – K – primary
teachers.net/lessons/posts/1805.html
How to make a magnetic graphing board and dozens of topics for graphing!
Snowman Theme
Writing activity follow-up to "The Snowman" video
teachers.net/lessons/posts/2478.html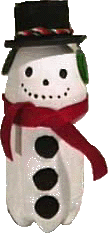 Get Your Snow People Here – follow-up activities to
teachers.net/lessons/posts/1233.html
Recall information, create a story map, compare/contrast
Near and Far with Snow People
teachers.net/lessons/posts/2530.html
Art – perspective
Hibernation & Bears, Penguins
Hibernation – Follow-up to Time to Sleep by Denise Fleming
teachers.net/lessons/posts/2744.html
Hibernation song
teachers.net/lessons/posts/1428.html
Hibernation (science)
teachers.net/lessons/posts/3293.html
Bears/hibernation
teachers.net/lessons/posts/804.html
Bears!
teachers.net/lessons/posts/1221.html
Compilation of dozens of activities, poems, music, art, games
Penguins
teachers.net/lessonplans/posts/4080.html
Sequencing, writing, some good links (Activity 4's link doesn't work, the rest were working as of Dec. '08)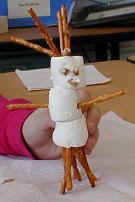 More Resources for January Winters!
Jan Brett Book activities (Chat transcript)
teachers.net/archive/brett2.html
Snowman Crafts
teachers.net/gazette/FEB02/crafts.html
Coffee filter snow kids; Milk Jug Igloo; Snowman Heads; Sock Snowmen
Marshmallow snow person recipe/craft (w/photo)
Tortilla snowflakes (w/photo)
Finger Paint Sticky toffee
teachers.net/gazette/JAN02/recipes.html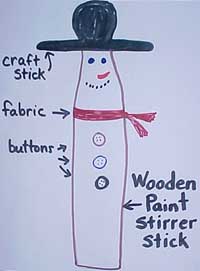 Paint Stirrer Stick Snow Figure (w/diagram)
Soda Bottle Snowman (w/photo)
Balloon Print Snowman
Doily Snowman
teachers.net/gazette/JAN02/crafts.html
Mizlett's 3-D snowflake (w/diagrams)
teachers.net/gazette/JAN03/crafts.html
Snowman Soup,
Edible Glacier,
Ice Cube Painting
teachers.net/gazette/JAN03/recipes.html
Winter and beyond. Bookmark these posts to use throughout the school year!
Paper plate crafts for various holidays and subjects
teachers.net/lessons/posts/582.html
Class book ideas based upon books read (compiled)
teachers.net/lessons/posts/927.html
Dozens of teacher-created ideas for fabulous class books!
Coming soon! Get a jump on Groundhog Day and 100th Day
Groundhog poem & printable
teachers.net/lessonplans/posts/4266.html
Groundhog Sizes lesson plan
teachers.net/lessonplans/posts/3625.html
Teachers Share Their Best 100th Day Activities
teachers.net/gazette/FEB02/day100.html
It's time to start planning for 100th Day, Read Across America Day. These Teachers.Net forums can make the difference between ho hum and memorable:
100th Day Chatboard:
teachers.net/projects/100days/posts.html
100th Day Mailring:
teachers.net/mailrings
For Elementary & Middle Grades: Martin Luther King, Jr.
9 Lessons related to Martin Luther King, Jr, for elementary – middle grades; from "Hip-hop similes & metaphors" to "What is prejudice?" to shared reading of the "I Have a Dream" speech.
MLK, Jr. Lessons
5 Video bytes: Two related to MLK, Jr., (also FDR's Fireside Chat on the banking crisis, more)
5 Video Bytes
Do you need lessons and activities for  a topic or theme not covered here? Just go to the Teachers.Net Lesson Plans Bank and type the topic, concept or theme name into the search form to find posts submitted by teachers like you, teachers eager to share with you their best lesson plans and activities! (Won't you take just a couple of minutes once each month to submit YOUR most successful lessons?)