Featured Lessons, Crafts, Activities for December
By Teachers.Net Resources
Some of the best December lessons from the searchable Lesson Bank, fascinating crafts activities and resources – shared by teachers like you!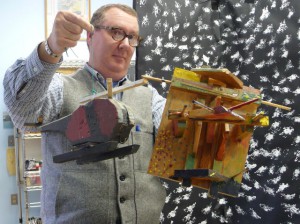 Return to the Real Legoland, Where Imagination and Creativity Ruled article by Todd Nelson
How to Draw Frosty the Snowman
Watch artist Tim Newlin speed-paint Frosty the Snowman on the timtim Draw & Color page, set to the music of Carl Vista's Bluegrass Jingle Bells. In this video tutorial you can see all the tools being used.
Holiday CRAFTS! Cinnamon Stick Christmas Trees (with step by step photo instructions – see photo below) by Cheryl Ristow. Also: Simply Elegant Tree Card, Pencil Holder Gift, Papier Mache Picture Frame, Reindeer Print T-Shirts, Poppers!
Adapting/Updating Dickens' A Christmas Carol
Middle Reading-Writing
http://teachers.net/lessons/posts/1458.html
Compilation of Kindergarten Patterns/Patterning Activities – Kindergarten Math
http://teachers.net/lessons/posts/2031.html
Primary Craft – Christmas tree pin
http://teachers.net/lessons/posts/4261.html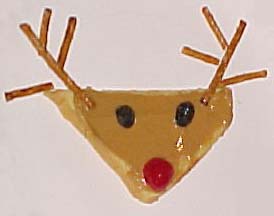 Cinnamon Applesauce Dough Ornaments, Gingerbread Playdough, Gingerbread, Rudolph Sandwiches
Chat transcript full of gift ideas (EC/Primary – Elementary)
http://teachers.net/gazette/archive/gifts.html
My Heritage Poem Activity
Elementary LA, Social Studies
http://teachers.net/lessons/posts/2377.html
Feliz Navidad (A Mexican Christmas Unit)
Elementary – Cross curricular
http://teachers.net/lessons/posts/246.html
Compilation of Reindeer Christmas theme activities
Primary – Crafts, book list
http://teachers.net/lessons/posts/747.html
Craft Stick Shadow Box; 2 Christmas decorations
Primary/Elementary Crafts
http://teachers.net/lessons/posts/2438.html
Karen's PreK Holiday Page: Fine Motor and Art Tasks – by Karen Cox
Sharing Traditions, Cultural Awareness
Elem./Upper Elem. Social Studies, Writing
http://teachers.net/lessons/posts/4067.html
Have a Green Christmas – Stunning Ornaments from Scraps – by Marilyn J. Brackney
Modeling Dough recipes Using Sand & Cornstarch