Mentoring – How Do I Start?
By Teachers.Net Community
From the Teacher Chatboard, a discussion initiated by an African American substitute teacher who wishes to mentor black male students.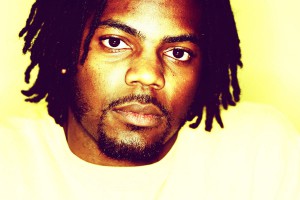 I am an African-American male substitute in a medium-sized district with a variety of schools, ranging from poor to middle-class, with varying percentages of African-American students. How do I go about trying to mentor these students about attitudes toward life, academic success, behavior, etc.? I just wonder, as I would really appreciate the opportunity to get into an elementary school as a library aide (as they require no certification. Sometimes I just wish I do do more in terms of reaching out to black kids, especially the boys. – Jeffrey Brown
Since you are a substitute teacher, every day that you teach a
class is a mentoring opportunity. There are more formalized
methods of mentoring in every state where you can be trained
in the mentoring process. Most community organizations that
are linked to a school are mentoring organizations in
disguise. Sports, dance, computer, arts after-school
programs etc. are mentoring programs. You mentioned that
you're interested in a library assistant position because no
certification is needed. Getting certified, fingerprinted,
screened is critical for anyone who wants to work directly
with youth. These mechanisms are in place to insure that
volunteers or workers have a history and expertise that will
benefit the children with whom they interact. Good luck. –Margo McKenzie
Thank you!!! I TOTALLY agree with and understand and applaud the necessity of
background checks, fingerprinting, etc. It's just I don't have
the money to go back and get re-certified for middle grades, which
is now ehere my real passion is for.- Jeffrey
How about Big Brothers?
I'm assuming you're focusing on black boys because that's who
you feel like you can identify best with and help most; do
remember, however, that if you working a school you must be
that mentor/teacher/role model/etc. for ALL of your students.-jme
I wish to help all students. However, I just feel that's where
the assistance is most needed. I want to reach them in upper
elementary since I see middle school is where advanced classes
(tracking) begins and I just don't see minority students in those
classes. –Jeffrey Brown
I think the proper way to address this issue would be to
organize workshops for adults (parents/guardians of black boys)
on how to properly stimulate black boys' academic career. Maybe
some adults could be trained to be academic coaches for black
boys.
I think you should also be in good terms with organizations
interested in helping black girls academically, so you wouldn't
have to invent the wheel twice for every type of program, and
instead you create one valid academic support system.
How separated is the black community in your area from their
neighbors of different ethnic groups? If you have something like
90 percent black persons in your community, you could organize
academic boys' clubs for ALL boys in the area so you wouldn't
practice racism toward non-blacks. –Zhel