Today's Links & Likes
By Teachers.Net Community

Links and Likes ! New Links and Likes added throughout each week, so check back often. OR, sign up for a Teachers.Net mailring and you will receive updates delivered right to your computer's email box!
PLEASE use the Facebook widget above to share this with your friends and colleagues.
December 29 –
Need a laugh? Enjoy the following by educator/humorist John P. Wood, creator of LearningLaffs.com
EDLETS – New words for educators:
coverage-based instruction – instruction based on the idea that what is taught is much more important than what is learned

thinking outside the lox – staff development meetings that go on in the absolute absence of bagels
Learning Laffs – 10 Ways it was a Bad Day with the Sub!
——
Six Easy Resolutions for educators by Sue Gruber (from the archives)
One of the best things about teaching is the fresh start we get each new school year! The new calendar year doesn't bring a new class, but it does bring the perfect opportunity to try new things, revamp classroom routines and re-energize yourself! Here are some that resolutions are easy to achieve and just might make your teaching life easier and more fun!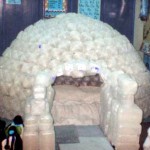 Igloo made out of milk jugs –
Recycle milk jugs to make this
winter project
by Paulie S.
http://teachers.net/gazette/FEB03/igloo.html
A Time for Change – a list by Bill Page
Looking for resolutions for the new calendar year in the classroom? Pick 1 or a dozen from Bill's list.
http://teachers.net/gazette/JAN03/page.html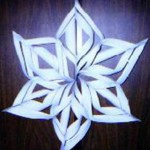 A Teachers.Net Favorite…
Mizletts' 3-D Snowflake Craft Project
http://teachers.net/gazette/JAN08/snowflake/
**********************************
From a Teachers.Net Mailring
Kim/IN/2  wrote:
While reviewing math symbols with my second-grade pupils, I drew a greater-than (>) and a less-than (<) sign on the chalkboard and asked, "Does anyone remember what these mean?" A few moments passed, and then a boy confidently raised his hand. "One means fast-forward," he exclaimed, "and the other means rewind!"
***********************************
A hot dip recipe idea for your New Year's Eve party. Shared by Deb ms/IA
Mexican Dip – EASY and tasty!!!
1 can mexicorn – drained
1 8oz cream cheese softened
1 cup mayo
1 cup taco blend cheese
1 cup parmesan cheese
Mix and bake in a shallow baking dish. Bake 350˚ until light brown about 15-20 minutes. Serve with tortilla chips.
Glyphs! What? How?
Explains glyphs, how they are used to teach math concepts, and examples of glyphs.
Learning Laffs – Teachers, Don't You Hate it When… a comic and a list that will make you chuckle. By John Wood of LearningLaffs.com

Murals DC Project Replaces Illegal Graffiti with Artistic Works by Tim Newlin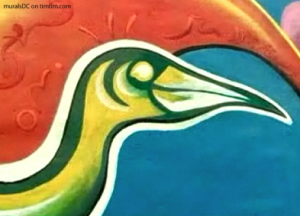 Are We Losing the Magic in Today's Classrooms? by Chuck Brickman
In the not too distant past, highly motivated, innovative and resourceful teachers were especially appreciated and valued for their ability to bring the "magic" to the classroom.
Top 10 Ways to Use Interactive White Boards in Elementary Classrooms by Barbara Yenner
Tips For Teachers For When The Pressure Mounts by Susan Rismiller
140 Characters In The Classroom: Resources To Help Teachers Use Twitter To Teach

Social & Emotional Enrichment Activities for Children by Leah Davies
Featured Lessons: Holidays, Crafts, Traditions, Centers, Literature, Music, Writing
Mr. Woodhead Comics for Educators by John P. Wood
Help? We hope you'll mention Teachers.Net as one of the "2010 Best Online Resources for Teachers" by nominating www.teachers.net. You can even enter a separate nomination for www.teachers.net/gazette/! We sure would appreciate it if you will take 30 seconds to do so. Thank you for your support!
Teachers.Net teachers are selling off their resource books at bargain prices here. Get a great deal on professional books! Or post yours for sale at no charge.
Top 10 Ways to Use Interactive White Boards in Elementary Classrooms – by Barbara Yenner
Karen's PreK Holiday Page: Fine Motor and Art Tasks – by Karen Cox
"The Complete Teacher" Radio Show – Listen Live, or Later – by Robert Rose
Predictable Text Christmas Vocabulary Book (PRINTABLE)
Have a Green Christmas – Stunning Ornaments from Scraps – by Marilyn J. Brackney
December 2, 2010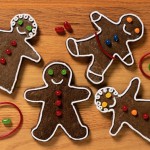 Right now, a thread has been started on the Kindergarten board asking teachers to share their favorite Gingerbread man activities. Two responses so far; maybe you can help.
Here are some lessons and activities, all on the Gingerbread theme!
Printable Gingerbread person take home project – ready to print and use (or use it in the classroom with parent helpers or for/with older students)
Gingerbread playdough and applesauce play dough recipes
Teachers.Net Gazette August 2002 – CLASS BOOKS AROUND THE YEAR …
I like to do the Gingerbread man here, this year we did a gingerbread man abc book. The gingerbread man ran away from various animals a-z. Iluvk166 …
Lesson Plans: Gingerbread man glyph …
Teachers.Net Lesson Plans: Lesson Plans: gingerbread man glyph (Elementary, Mathematics)
[What's a Glyph and how do you do it? Learn about glyphs here.]
Lesson Plans: gingerbread man guided reading lessons, focused …
Teachers.Net Lesson Plans:  (Elementary, 4 Blocks)
Lesson Plans: Unit Lesson on The Gingerbread Man (Elementary …
Teachers.Net Lesson Plans:  (Elementary, Reading/Writing)
Lesson Plans: Teaching Math with The Gingerbread Man (Kindergarten …
Teachers.Net Lesson Plans:  (Kindergarten, Mathematics)
Lesson Plans: "G" letter ideas (Elementary, Reading/Writing)
Read several versions of the "Gingerbread Man", compare using venn diagrams… Cut 2 large gingerbread man shapes from brown paper grocery bags…more.
Lesson Plans: The Gingerbread Boy Comes Alive (preK-Kindergarten, gr. 1)
Class Book Ideas (Elementary, Literature)
classes all do a Gingerbread Man unit as an introduction to the school…I'm sure you're familiar with it….they make a GB Man and he…
Teachers.Net Meeting – Early Childhood/Elementary
"…gingerbread man – might be interesting to rewrite into local jargon"

This is my personal favorite gingerbread loaf recipe! Popular with adults more than kids due to its very deep, rich flavor. (For your own home and perhaps something to share as a gift – the recipe or the loaf – to parents?)
More recipes on the Recipe Chatboard – Please share your favorite holiday recipes!
Don't forget to check the FREE Teachers.Net Classifieds for gingerbread man theme books and teacher-made materials being sold by teachers.
Of course Teachers.Net will never, ever charge teachers to use our resources, but we do need your help. Please help us continue to share the expertise of the Teachers.Net community by taking a few seconds to click on and reading each of our page sponsors' links. Thank you!