In Honor of Teachers – Teacher Appreciation Week
By Teachers.Net Community

From the Archives: Some of our favorite Teachers.Net Gazette articles celebrating those who teach
» What Will Your Students Remember? Leah Davies – Tips for being the kind of teacher former students will be happy to recall
» My Mrs. Krikorian Todd R. Nelson – Can you hear the voice of the teacher in your past who took you in; who looked past your rap sheet and outward appearances and touched your potential with a knowing look or kind word.
»Celebrating True Heroes Grayson Walles – People don't get into the business of teaching to become heroes. People choose the field of education to make a difference in the lives of kids. The hero part simply comes with the territory.
Teacher Appreciation Day – Not Nearly Enough by Alan Haskvitz. Education is the Queen of Sciences. Everything is channeled through teachers. What is needed is a salute to teachers that lasts more than a day or a week!
Also: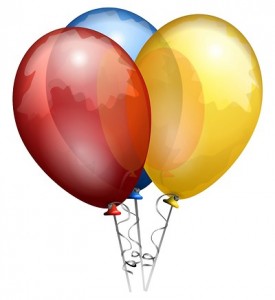 The Miracle of Teachers – A Tribute by Harry & Rosemary Wong. What teachers do is nothing short of a miracle that humbles and inspires us all.
Only a School. Only a Teacher –  By Todd Nelson. School is still, at its heart, a dance of men and women of character. A school is its teachers.
The Teacher Is the Difference – A Tribute by Bill Page. There are many factors that can make a difference in student achievement, but the teacher is the difference.
Overworked and Under Appreciated – by Don Quimby. Today, the hurdles teachers face in their effort to encourage young learners to become all that they are capable of becoming are far more stress producing than ever before.
Teachers Remember Their Favorite Teachers – A Chatboard survey
Lemons to Lemonade – Teachers remember their least effective teachers and the lessons learned from them
Teachers' Best Teachers Remembered
And this very helpful resource for those looking for the best ways to observe Teacher Appreciation Day:
How to Celebrate Teacher Appreciation Day – Teachers Share Favorite Teacher Appreciation Activities – An impressive collection of teachers' favorite Teacher Appreciation Day gifts and activities and some timeless articles we're calling "The Miracle of Teachers."