The Pros and Cons of Team Teaching
By Susan Fitzell
Team teaching is an advanced method of co-teaching that requires both teachers to have compatible personality and teaching styles. It is also important that both teachers feel competent in the subject area.
There are many ways to use team teaching in the classroom. Co-teachers can equally present the content being taught, ask critical thinking questions, play 'devil's advocate' in order to make a point, debate with each other and the students, and take advantage of both teachers' knowledge of the subject.
It is important, however, that students clearly see no difference in hierarchy between the co-teachers using this approach. Normally, team teaching does not occur unless both teachers are comfortable with each other. Usually they have been together for a while and know the topic equally well.
There are exceptions, such as when there are two people that click. This can happen in English or social studies. They're comfortable with each other. They both read the story, banter off each other, talk about each other, talk about different points, and they share the classroom equally. Sometimes they don't even have time to plan together, but they can still pull it off. It just depends on the personalities, but usually this situation occurs when teachers are very comfortable with each other and both know the content equally well.
It can be fun when you have reached the level where you can truly team teach. You play off one another, team with one another, and support each other. It can be amazing to watch an expert team managing the behavior and the instruction and the activities all at once. When the two teachers really jell, and they both know the subject well, team teaching is something to behold.
Benefits of Team Teaching
Creates effective, fun learning
Teachers can use their knowledge effectively together
Keeps co-teacher involved in class
Allows for shared ideas including enrichment and differentiation
Breaks up the monotony of one person doing all instruction
Creates many spontaneous teachable moments
Studies have shown that when students in general education have co-teachers, they don't always make significant gains with team teaching. However, they do enjoy the class more. They're more motivated; they love it. They may meet the other teacher in the halls and say, "How come you're not in my other class?" The dynamics going on in the classroom keep students interested and motivated.

Challenges of Team Teaching
Co-teachers must click, not conflict
Requires supporting and carrying 100 percent of the load by both teachers
Both teachers may have to be equally involved in the planning, grading, correcting, and supporting in the classroom
Unless they are at the stage where they are finishing each other's sentences, planning may take a long time
Copyright © 2000-2013 Susan Fitzell & Aim Hi Educational Programs, LLC
.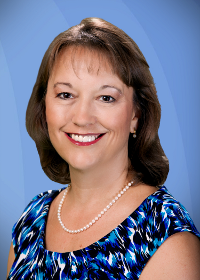 About Susan Fitzell
Susan Fitzell, M. Ed, CSP, is a nationally recognized presenter, author of nine books for teachers, trainers, and parents, an educational consultant, and CEO of Aim Hi Educational Programs, LLC. As an independent consultant and coach, Susan offers the personalization, continuity, and consistency necessary for true change in any organization.
Susan works side by side with teachers, school administrators, and business leaders as a coach and trainer, employing Brain Power strategies that take learning to the next level.
______
Permission to Reprint
Aim Hi Educational Programs
PO Box 6182
Manchester, NH 03108
Permission to reprint articles by Susan Fitzell, at no charge is granted with the agreement that:

The article bio be included following each article used.
One copy of the publication in which the article is published be provided to Susan Fitzell.
A fee per article will be expected for articles published without the closing bio and contact information; $300.

Permission is also granted for reasonable:

Editing content and industry specific example exchange.
Length.
Article title change.

Electronic publishing of articles must include a live, click-able link to http://www.susanfitzell.com
Any questions, please email to sfitzell@susanfitzell.com.