Administrators On the Same Page?
By Susan Fitzell
Tweet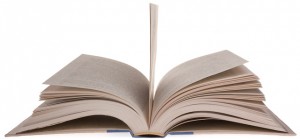 In my coaching work, the price the district pays for having teachers attend training without the benefit of having their principals or department leaders attending that same training becomes glaringly obvious. For example, I was doing some long-term coaching at a high school that had initiated co-teaching as a solution to meeting AYP with their subgroups. We were focused on differentiated instruction strategies and collaborative techniques. I presented initial trainings in the district that the teachers were required to attend. However, there were no administrators present. Nor were the departmental leaders present who were responsible for evaluating the teachers. After the initial training, I worked with the schools in-house by observing teachers in the classroom and supporting their efforts to reach all students by coaching them to take their teaching up a level.
On one of my visits, I observed a teacher early in the day and then waited for our debriefing session in the afternoon. When she entered the room, she seemed distraught. As I gently questioned her to find out how things had been going I found her to be strangely silent. I had seen some wonderful activity in her room and started to share that with her. Rather than brighten up at my positive comments, she burst into tears. I asked her what was wrong. She explained that after I left the last time she had taken my suggestions and incorporated many of the strategies I shared in the training, as well as in our coaching sessions, and was feeling good about the strategies she was using in her classroom. However, during that time she was also evaluated by her departmental coordinator. Rather than being pleased at what he saw, he chastised her for having too much fluff in the classroom, not enough rigor, and complained that she did not have good classroom management skills because her class was too noisy. She had been using nonlinguistic representation via color and visual images to enhance her instruction as well as incorporating group work into her lesson plan. The group work was too noisy as far as he was concerned.
Honestly, I was outraged that this teacher who was doing exactly what she should be doing, according to the latest brain research and studies on what increases student achievement, was being chastised and written up by an evaluator who had not attended my training and who obviously had little understanding of the latest educational research. I felt her pain and realized that I would not be able to make any gains in this district unless the administrators understood differentiated instruction, what to look for in a differentiated classroom and the latest research on how the brain learns. Consequently, I developed this training for administrators and strongly suggested that all school administrators and leadership working with me in the district attend this training.
Many school leaders know that they should be requiring rigor. However, the definition of rigor is often confusing. Rigor is the level of knowledge, or the high standard, to which we are holding our students. How we reach that rigor, the methodologies we use, and the brain-based research implemented in our classrooms is critical to the process. So, if a teacher is requiring students to understand high level content and use critical thinking, and is using methodologies that include nonlinguistic representation and cooperative learning, it may appear by an onlooker that fluff is happening in the classroom when in all actuality, what is happening is really terrific instruction.
In my experience working with schools as a consultant and coach for the past 14 years, it has become clear to me that when I work with a school where the principal, assistant principals, and if present, the departmental coordinators are on-board with the initiative there will be success. When everyone is on the same page and willing to do the work of coaching and supporting teachers to reach the next level, success is inevitable.
Where schools fail is when school leadership expects that a consultant will come in and work with the teachers to coach and instruct on best practice while they have to do nothing to support that process. Successful schools have powerful and successful leaders who understand how to motivate human beings in a positive, constructive manner. School administrators who leave the hard work to others are rarely successful in the long-term. There are pockets of teachers who will succeed despite the odds, however, the majority will simply wait for their leadership to move on to another school district and they will continue to do as they have always done.
Copyright © 2000-2013 Susan Fitzell & Aim Hi Educational Programs, LLC
Additional Articles by Susan Fitzell
 About the Author
Susan Fitzell, M. Ed, CSP, is a nationally recognized presenter, author of nine books for teachers, trainers, and parents, an educational consultant, and CEO of Aim Hi Educational Programs, LLC. As an independent consultant and coach, Susan offers the personalization, continuity, and consistency necessary for true change in any organization. She works side by side with teachers, school administrators, and business leaders as a coach and trainer, employing Brain Power strategies that take learning to the next level.
Contact:
Aim Hi Educational Programs
PO Box 6182
Manchester, NH 03108