Film School: Why "We watched a movie" Is A-OK
By Sharon Thomas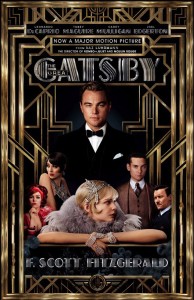 Instructional dogma: we all have some. Old school types want to see quiet children in orderly desks working on extended compositions with texts by Hawthorne or Yeats. New school types want to see chatty children in clustered desks looking happy and engaged with Kingsolver or an audio file from NPR. All of us want to see outcomes posted on the board–hall pass paperwork neat and orderly–grades in Powerschool on time.
Hard-and-fast rules are comforting. They give us structure and order. They give us predictability. They give us accountability. They help us to feel like we are keeping chaos at bay. What a shame that they do not help us to do a better job. One topic that is often a hard-and-fast rule in schools is a maxim that constitutes one of my greatest pet peeves: No Showing Films in Class.
Film is literature. Film is art. Film is culture. Film is, yes, fun, and we need to stop holding that against it. For all of these reasons, film should play a significant role in literacy instruction.
Rules about not using film in class typically originate (as do most rules) from the bad behavior of the slackers. The slacker has no lesson plan? Show a movie. It's the day before Christmas break? Show a movie. It's the day before summer break? Show a movie. The slacker gave up on his professional life twenty years ago but still wants to collect a paycheck? Show a movie. As Jimmy Fallon jokes, "Thank you, watching-a-movie-in-class for being teacher code for 'Miss Gallagher has a hangover.'" The slackers (whose numbers are few) cause administrators to make pronouncements like, "No films on the day before a break!" "No films on Fridays!" "No films, I said! No films!" These rules do not make slackers behave (and, honestly, they are rarely enforced). They give a false sense of order in a chaotic world, and they certainly punish English teachers whose content includes film because it should.
To get this argumentative ball rolling, let's take documentaries off the table. Documentaries are visual representations of nonfiction text, and just about everyone on the planet values them as long as they are tied to the content of the unit under study. As long as a lesson with a documentary follows educational use laws involving copyright regulations, it gets a free pass, a free pass we need to extend to films with fictional narratives.
Film is a medium for literature, just as paper, live performance, and music are media for literature. It is simply a medium. Because it is a popular medium and a modern medium, we do not give it the literary street cred that we give, say, theatrical productions. You want to take students to see a mediocre stage production of anything at a local theater, a play that will remove students from all of their classes for the entire day? No problem. But you want to use clips of one of the greatest films ever made, To Kill a Mockingbird, in class to examine how the filmmaker's use of light and shadow reinforces the issue of racial discrimination in the South during the Depression in your English 9 block? You better have your ducks in a row if an administrator walks in because an interrogation is likely.
Film is rich for literacy instruction because it gives students an intuitively engaging way to enter text, to delve deeply in text, and to extend their understanding of text. Allow me to use a recent unit I taught to make the case, a unit focused on The Great Gatsby for my 11th graders as we awaited the release of the latest film adaptation of that novel.
Recently, Australian director Baz Luhrmann did his second favor-to-English-teachers-that-we-can-never-repay by remaking The Great Gatsby and casting Leonardo DiCaprio in the title role. The Baz/Leo duo already did more for Shakespeare instruction than anyone could have ever asked by teaming up for their version of Romeo + Juliet back in 1996. Teachers are divided about whether they love the 1968 Zeffirelli version of the play more than the Luhrmann one, but anyone who has used the Luhrmann version instructionally knows the debt we owe those men. Guns? Cross-dressing? Leo with his shirt open? America's freshmen are on board. Imagine my delight when I learned that the two were tackling Gatsby, a book I had always liked but never loved to teach…until King Baz and Prince Leo came along.
The Great Gatsby novel itself has much to commend it for classroom use: its thematic focus on the American Dream makes it blend well with many issues in American history and American literature both old and new, it is a text that students are expected to know when they get to college and such, and it is short. It is very, very short, and that makes reluctant readers more willing to tackle it. Once I knew a new film version was coming, I knew this was my chance to up my Gatsby game. In those three instructional areas I mentioned above, this new Gatsby was a gift to both me and my students.
Enter Text
I believe in giving students choice in what they read within parameters. I wanted my students to read
Gatsby
so that I could experiment with what I knew would be some great film tools via Leo, but I also wanted them to have the option to kick it to the curb if they truly were not interested. I gave book chats for three different books (as I usually do) and let them vote, but when I presented the
Gatsby
option, I used the first gift that Luhrmann gave me, the original movie trailer he released for the film: "By the way, kids, this is coming soon to a theater near you." We discussed the elements that the director was able to include that I had not mentioned in my book chat, everything from the costumes to the violence to the music to Leo—oh, beautiful, beautiful Leo. They were in, unanimously ALL IN.
As I saw new trailers released that were specific to particular cable channels with specific audiences (Spike TV, Lifetime, MTV), I used those clips as warm-ups before reading tasks as well to delve into the issue of audience appeal: the plot elements selected, the soundtrack selections used, the pacing, the focus. Which one is for which audience and why? Can you determine which one played on which channel?
When beginning a new text, an English teacher's greatest reading challenge is