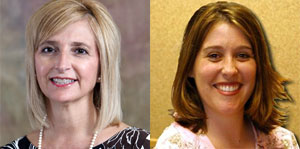 Classrooms that are free of misbehavior problems succeed because they give children structure, focus, guidance, and direction. This is how effective schools and classrooms are created.
We recently presented at a university where the school officials told us that the #1 feedback from their graduating preservice teachers was the need for a course in classroom management, yet Effective classrooms are not created by using rules. Rules are essential in games because they are meant to control. Rules do not inspire. If your purpose is to control, then rely on rules. However, if your intentions are to inspire and teach, then share your expectations and teach procedures. Children will rise to the level of your expectation of them and their abilities....
By Bill Powers
I believe it boils down to GREAT teachers that instill the 3 R's – RELEVANCE, RIGOR, and RELATIONSHIPS in everyday practice.
By Lusila Plezia
Tips that will help teachers achieve a smooth school year with fewer problems in the classroom, in a positive classroom environment.
By Jen Bradley
I recognize myself in you. I once believed that giving students a "visual" for where their behavior stood in my class would enable them to control it, that all children could control their behavior, and that controlling behavior was one of the most important tasks on my teacher to …
By Bill Page
Bill Page says what he believes at-risk students would tell us, if they could. In many ways, they're TRYING to tell us; are we listening?
By Heidi Butkus
Doing guided reading with emergent readers (children who are not yet really reading) is not hard once you have a few tricks up your sleeve. I have always done guided reading groups in Kindergarten, whether or not my students were able to actually "read" in the technical sense. …
By Danica Murillo
My first year in the classroom was an endless parade of challenges and triumphs. I felt pulled in every direction by the demands placed on me by students, colleagues, parents, and administrators until I was thoroughly overwhelmed. I had been warned, but I really didn't believe that teaching involved …
By Alissa Smith
Yes, I do teach kindergarten online. Here's how it works.
By Hank Kellner
One good way to inspire students to create written compositions is to discuss several works that are related by such themes as happiness, love, beauty, and others. For example, the poem-photo combinations that follow in this article are based on the theme of humor.
By Dr. Marvin Marshall
When we hear ourselves thinking, we are metacogitating. But do not assume that every student does it. For example, a student works on and solves a problem, and the teacher says, "Tell us how you solved that problem." And the student says, "I don't know; I just did it." This …
By Teachers.Net News Desk
5 Back to School Tips by Dr. Marvin Marshall; Back to School, Open House, Welcome Back, Themes, Printables – Here's What You Need!; 8 Principal Leadership Tips for the New Year by Dr. Justin Tarte; Learning Your Students' Names: Fun, Fast, Easy and Important by Bill Page; Back …
By Teachers.Net News Desk
Many of our readers will no doubt already be familiar with MIT's excellent OpenCourseWare (OCW), which offers free college-level curricula online to the public. The OpenCourseWare site is well worth a browse, as it offers courses on a variety of useful and engaging subjects such as business, health and medicine, …
By Teachers.Net News Desk
// …
By Barb Stutesman

In case you missed them, here are the daily Apple Seed quotes posted By Barb S./ret. on the main chatboard during last month. Enjoy!…
By Teachers.Net Resources
Flipped Classroom Articles: The Flipped Classroom Model: How It Works, Benefits, Pitfalls – by teachers UPDATED; Flipped Classroom: The Challenges ; Flipped Kindergarten by teacher Kris Szajner; Flipped Learning Literature Review; 5 Flipped Classroom Issues (and Solutions)…
By Teachers.Net Resources
Members of the Teachers.Net Community contributed the following, teacher-tested printable teaching aids, for YOU!