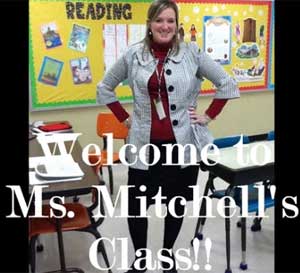 Jacob Kounin, one of the first to research and study classroom management, found that good classroom management is based on the behavior of teachers and not the behavior of students. In a well-managed classroom, the teacher takes action. The teacher organizes and structures students, space, time, and materials so that learning can occur and then develops a set of procedures that let students know what to do, how to do it, and when to do it.
A procedure is used to accomplish a task. It is not a rule and there are no consequences if the procedure is not done properly. The procedure is simply rehearsed again until the procedure is carried out as desired. Procedures guide students in how to get things done in a classroom. Procedures provide structure, consistency, predictability, and expectation. In a classroom with procedures in place, students and the teacher can focus on learning.

By Perry Binder, J.D.
In the sage words of Yogi Berra, "if you don't know where you're going, you'll be lost when you get there." Picking a career path boils down to a cost benefit analysis and a gut check. It is a game of reality versus passion, and your students can start blazing …

By Teachers.Net Community
In time for the U.S. Election Season! An activity involving the election of 1824, which was called the "corrupt bargain." For grades 8 – 10.

By Todd R. Nelson
Could this code de plumage be linked in some way to survival of the species, producing stronger, more capable generations? The search for longer lasting glow-in-the-dark colors, better streaks and dappling, higher and more interesting spikes, therefore, an assurance of the perpetuity of humankind's flamboyance and funky dance steps? Who …

By Teachers.Net News Desk
I am always looking for new ideas for children to learn and have fun. I believe that I found BOTH options in a new product, called Obstacle House. Obstacle House's target audience is preschool-aged children, ages 3 -6, who are in the midst of developing coordination and agility. However, after …

By Teachers.Net News Desk
Michael's school visit takes you through the whole process of illustrating a picture book. He, and his wife Jane, arrive at 8am. He performs multiple 45 minute assemblies, has lunch with students/teachers, and signs books. The program is for all grades (K-8) as each assembly is tailored to the age …

By Karen Cox
Check out Karen's past posts, full of great ideas, lessons and activities for your early childhood program!

By Tim Newlin
Did you know that September begins on the same day of the week as December every year, because there are 91 days separating September and December, which is a multiple of seven (the number of days in the week). September is National Chicken Month and also Cholesterol Awareness Month in …

By Lisa Bundrick, LMSW
If you are struggling to manage a student's behavior, an assessment to consider is the Functional Behavior Assessment (FBA). The FBA will provide individuals whom work with the student information to help develop an effective behavior intervention plan for the student. The FBA consists of a concrete description …

By Susan L. Lipson
The competent writing teacher–who must also be a competent writer–knows how to elicit quantity with quality prompts, then grade the quantity in terms of quality.

By Mary Broadbent Sullivan
Inspirational professional development motivates the teacher in me. I chose teaching because I want to inspire children to love learning. Sometimes you have to shake things up and try something new to find that gem of a professional development experience.

By Todd Bloomer
Do you ever feel like you are swimming up-stream in your profession? Mandates and standardized testing have made our business very difficult to navigate. Road blocks are everywhere these days. Now, almost 13 years into the 21st century, we are talking about how to teach the 21st century student and …

By Artie Knapp
Living Green: A Turtle's Quest for a Cleaner Planet is now available online…at no cost!