Work Refusers: Remedies That Work
By Ruth Herman Wells
Youth Change's  Live Expert Help gets more requests for help with this [type of] child than almost any other. Every teacher, every counselor, every social worker, every principal knows students who won't do their school work. Some of these work refusers often fail to show up. When they do show up, they often say little, and some may be nearly mute. Some may not even make eye contact, or even look in your direction.
Typically, adults consider two options: pushing the child or backing off. All types of "pushing" can fail, whether rewards, consequences, pressure or logic are used. Backing off can't ever work because if you back off then you're not offering the child an education, or whatever your service is. The world demands skills from every one of us. No exceptions are made for those who endured abuse or neglect, or have a good reason to seize up. We spend hours thoroughly covering work refusers in our workshop, and can't fit all that comprehensive, step-by-step guidance here, but we'll give you some key tips.  Start reading a few of our best insider tips and tricks for work refusers below.
It's Pain, Not a Game
Many work refusers face enormous challenges from severe family problems like violence or verbal abuse, to challenges like disabilities and emotional disorders. Work refusal can appear to be a game, but especially with victimized youngsters, it's not a game at all. Getting "stuck" is the only way they know to survive. It can keep them safe at home, and that survival mechanism comes in with them every day.
Strategy:
Few kids will ever say "I was beaten last night so math seems irrelevant. Can I skip the exam?" For distressed kids who don't wish to disclose the nature of their distress, simply allow them to say whether it's a "good work day" or "bad work day." How much work could you do after a beating? Deeply appreciative of accommodations, most of these traumatized students will work very hard on the days that they're able to.
You're a Life Line
You may be the only sane, sober adult some students know– a fact that you may want to keep in mind.
Strategy:
If you're a teacher, then you may live with on-going "testing mania," and other big pressures to produce results at school. It can be hard to remember that humanity is always more important than scores. Forget the humanity, you won't get good scores. Remember the humanity, you'll maximize your humans and their scores.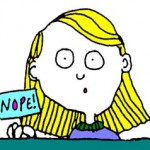 Tiny Increments
Traumatized kids have so little energy left for school: Surviving the beatings, homelessness, or neglect can demand all the child's resources.
Strategy:
Raise expectations in tiny increments. If a student says your goals are too easy, that's just right. Aim for lots of small successes rather than a big failure followed by seizing up and absences.
Understand: Work Refusal Isn't the Real Problem
Look beyond the work refusal to improve it. Work refusal is almost always a symptom of a bigger problem. It is not the cause. It is not the problem. You can't cure problems by focusing on symptoms, which are merely manifestations of the problem. Symptoms like work refusal are not the cause, they are the result. Focus on just the refusal, you will never get improvement. Focus on the refusal AND the causes, you can get improvement.
Strategy: Ask students why they don't work. When many say "I don't know," reply: "If you did know, what would it be?" This off- beat method can yield important answers. Be ready to arrange help for the serious issues students cite.
Listen for What You Don't Hear
Consider this true story as a way to understand your potential impact on vulnerable children who refuse to work: "Mom hasn't moved in three days. I'm worried," the first grader said when asked why he wouldn't work. Tragically, upon investigation, the boy's Mom had passed without any adult knowing. Looking back, would you want to have taken the time to ask, or would you be satisfied that you had only focused on getting the work done? Playwright Harold Pinter, who died recently, once said "The speech we hear is an indication of that which we don't hear." For shut-down, withdrawn work refusers, it is critical that you listen for "that which we don't hear."
Author's note: Consider coming to our workshop if you want more than just the starters offered here. For a brief time, all of our professional development workshops are half off. Click here for details.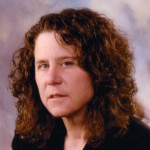 About Ruth Herman Wells, M.S.
Ruth Herman Wells, M.S. has been training youth professionals throughout North America for more than 20 years. She is the Director of Youth Change Workshops (http://www.youthchg.com), a teacher training company that specializes in teacher training workshops that show exactly how to turnaround school, social, and emotional problems like poor motivation, work refusal, bullying, violence, defiance, school failure, and classroom management concerns. In 2011 Ruth Herman Wells was rated as the country's #3 elementary staff education provider, and #7 high school teacher professional development provider. Another service ranked Ruth Herman Wells as among the top ten providers for K-12 school inservice training and teacher motivation.
Ruth is a columnist, and the author of dozens of books, ebooks, and posters, and the creator of many live, on-site, and online courses. Her books include All the Best Answers for the Worst Kid Problems, and Temper and Tantrum Tamers. Her online classes include Control the Uncontrollable Student and Maximum-Strength Motivation-Makers. Sign up for Ruth's free monthly Problem Student Problem-Solver Magazine, and to get free sample interventions at http://www.youthchg.com/guest.html, or call 800-545-5736.