Protect Yourself, Your Family and Property on the 'Net
By Robert Rose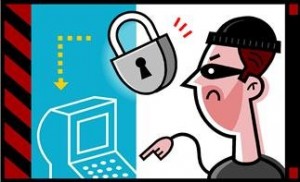 I love the 'Net.
Email alone has made it possible for me, a retired person on a modest pension, to connect with the people on my radio program. I can publicize my books, my show, and my ideas on You Tube that would have cost me a small fortune. I have the freedom to talk to people all over the world. The freedoms on the 'Net I want protected. And, they are under attack. a politician wants to tax every email and governments want to continue to invade our privacy by forcing servers and others to share whatever we do on the 'Net. Don't let them! Be watchful and respond to any intrusions.
However, I know with freedom comes responsibility. As a teacher I gave my students the freedom to make mistakes, but there were agreed upon consequences whenever they were proven to have broken the rules. It was important that the rules were made together and agreed upon.
Unfortunately, on the 'Net there a very few rules, especially of civility, that have been agreed upon. Worse, the very anonymity of the Net does not protect the victims of mental, emotional, financial, or sexual and physical violence. We know of suicides – especially young women and gays – and of financial ruin for seniors and the gullible. We know of the pain of those that suffered before the 'Net when harassed by one or more students, but now literally thousands can join in bullying one victim.
It used to bother me that educators allowed the physical and emotional violence with the statement, "That's life, he needs to toughen up." The lone Jewish boy in many schools, I did "toughen up." I became a mean, efficient fighter, but I had the physical tools to do so. Most victims can not stand up to their victimizers. To expect them to do so is cruel. I was sensitive to this issue so as a teacher I ensured that hurtful behavior was brought into the open and was dealt with using the Bill of Rights and Constitutional guarantees. The victimizer as well as the victim experienced real justice and compassion and the class gradually was a safe place for learning for all.
Hacked!
None of this happening on the 'Net. I was hacked over a year ago and my Net life has never fully recovered. Just to get my email account straightened out took weeks and I still am told angrily by phone when I don't respond to an email that I never received. Despite helped by really competent computer experts, I can't connect to my 130 videos on You Tube. I plan to just start over. Resilience.
AARP puts my problems (minor) in perspective as seniors who only wanted to help specific people in trouble in the US or other nations found that they were tricked, their bank account hacked into, their savings stolen, and many have lost their homes. Parents find out too late that their son or daughter has taken off with an older person or has been seduced or killed by what Dr.Michael Nuccitelli calls "IPredators."
Internet predators are not just a few men or women who circulate on the 'Net but now are an army of infra humans who prey on the gullible, the naive, the young, and the greedy. Many predators are not very intelligent and are just smart enough to dupe the very young, old, or needy. However, many are extremely bright and expert hackers or users of the resources of the Net. They study it and keep one step ahead of any legal restraints or increased public awareness of their activities.
Dr.N. has been on my show several times the past few years, I have been amazed at his devotion to developing information that could better protect you, your family and friends, and your property. I have been privy to be asked to evaluate what he has produced as well as other experts from many other fields. He has amassed an enormous amount of information that can be used by parents, teachers, businesses, religious groups, and corporations to protect their people.
It will take the combined efforts of the potential victims themselves, parents, friends, educators, employers, and alert users of the Net to minimize the damage that iPredators can do.
Start early
Beginning at the age any child begins using the Net she should be made aware of its dangers. When it became know about how sexual predators work, parents began to warn their children about talking to strangers. They same frankness needs to be done on the Net. The parental computer controls aren't enough. The parent must monitor what she does, especially as she gets older and thinks she is invulnerable as many teens do. Build strong, trusting relationships with your children and teachers, with your students.
Schools need to do the same. Older students will rebel against intrusion of their privacy, but honest, open discussions of the dangers will help. Dr.N's tests and materials have been developed so that his or similar materials can be used on a regular basis to reteach and remind students of how to protect themselves and classmates.
Just as street lights cut down on crime, open discussions in which every student feels safe to express his fears and concerns will diminish the abuses of the Net by iPredators.
I have found that Dr.N's materials have been approved by several prestigious forensic and other organizations that are attempting to prevent crime on the Net. If you or school district don't use his materials do your own research and find the person and materials that will help save your loved ones, your students' lives and property while they use the wonders of the Net.
About the author

Dr.Rose has taught every grade in four major school districts in So.California. He has been successful using an eclectic and complex approach derived from solid research in the sciences. His web sites imaginativecurriculum.com and YouTube.com/icdrrose videos are filled with his books, workbooks, and videos that challenge the status quo. He has attempted to teach based on the Constitution and mutual respect and it has worked.
For forty-five years in a yours, mine, and ours marriage, he enjoys a family that is demonstratively affectionate and loving.
His book, Abuses of Power in Education; Challenging Practically Everything, Outskirts Press, 2008, is one of the main sources for the ideas he will be explaining in his blogs. He believes that students, teachers, parents, and administrators need legal power and protection to be able to have the freedom to do their job most effectively. No person or group should have unlimited power and that's why balance is as important as autonomy.
Dr. Rose says, "80 year old semi-retired teacher, professor, psychologist who has a radio show –www.blogtalkradio.com/icdrrose and a web site – www.imaginativecurriculum.com -describing my many education and self books and workbooks. I also do counseling on the phone.