5 Important Tips for Fledgling Educators OR What I Wish I Had Known
By Rachel Woodrome Holmes
Tweet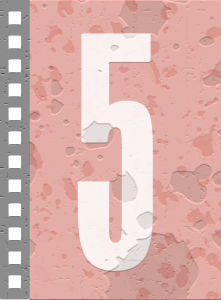 "The statistics for teacher turnover among new teachers are startling. Some 20 percent of all new hires leave the classroom within three years. In urban districts, the numbers are worse. Close to 50 percent of newcomers leave the profession during their first five years of teaching." See The High Cost of Teacher Turnover (National Commission on Teaching and America's Future, 2007)
Advice I wish I had been given when first becoming a teacher.
Here you are, fresh out of college, you aced the interview and signed your first teaching contract. Bright eyed and bushy tailed, you enter your classroom for the first time ever, with 20 or more pairs of eyes focused on you. Your throat tightens and your palms become sweaty, and suddenly you feel ill prepared, asking yourself "Can I do this?"
Here are five tips to help you survive and sustain a career in the ever evolving field of education.
1. Know this, you are not alone. There are many veteran educators whom have joined the ranks before you, and have had to fight the battles that stand before you now. You will, hopefully, be assigned a mentor, be sure and utilize the support and leadership offered to assist you in the success of your first year of teaching. You are not an island to yourself, it's not a sink or swim gig, it truly takes a "village!"  (More on team-work, later.) With all that being said, keep in mind that autonomy is also imperative, which also aids in avoiding the practice of a rote and sterile teaching style.
2. Preparation is key and vital to your success as a teacher. Most teachers, in this day and age work with a specific team, and the work load is usually divided and delegated. Make sure that you do your part and then some. This includes planning ahead for lessons,having substitution plans, having supplies and materials in place, planned assessments which match instruction, time set aside for grading, meetings, ARD's, and last but not least, the unexpected.
3. Dress for success. The classroom is hardly the place for 6 inch stilettos, ripped or holy jeans, sweatpants, concert t-shirts or any shirt with inappropriate logos. Remember when you enter the classroom, you become a valued role leader of a community, to which you will be expected to set the example. Be yourself, be comfortable, and keep it professional.
4. One of the toughest and most grueling obstacles that new teachers face is classroom management. Without appropriate classroom management, authentic and effective learning will be quite difficult to attain. It's really quite simple, on the first day of school, be assertive, be kind and always show respect, even when it's not given to you. You are the
adult in this arena, and one must understand that these children come from all walks and types of backgrounds. It is imperative that the teacher sets aside the time for relationship building and getting to know her students. This is the single most important factor in classroom management. Once relationships are established, and there is a consistent ambiance of mutual trust and respect, then the magic of teaching and learning will run a smooth course.
5. Expect the unexpected. There will be days when nothing goes as planned. Lesson plans will fail, students will misbehave, colleagues will irritate you. You will want to pull your hair out, cry in the supply closet, and question why in the world you ever even fathomed this profession. You will work endlessly and you will lose sleep reflecting and pondering all the what-ifs; your heart will hurt and you will cry some more! It's alright and quite natural to go through this range of emotions. But at the end of the year, when you see the growth in your students and yourself, you will feel the rewards of one of the most challenging and emotional careers that one could ever embark. You will pack your things, erase the chalkboard, walk away knowing that you are a champion and made a difference in the lives of many young students. The following year you will return, with your first year behind you and an arsenal of new ideas and strategies.
Good luck and remember, you hold one of the single most important and rewarding positions there is to be held. Take pride in what you do and know that with each year you teach, it gets better!