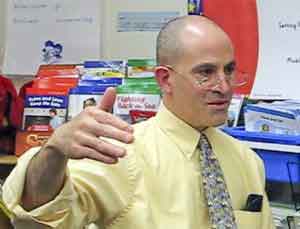 Although this article is about the coach, David Ginsburg, it is more about the word that describes what type of coach he is-an instructional coach. How teachers instruct will determine how well and how much students learn.
Instruction is defined by Robert Marzano as, "It is what gets taught." And Mike Schmoker says, "Lay out a sound set of standards and then actually teach these standards and there will be an immense increase in levels of achievement almost immediately."

By Bill Page
In no other profession are prospective practitioners as ready as in teaching. But just what are they ready for?

By Todd R. Nelson
The Professor and the Jazzman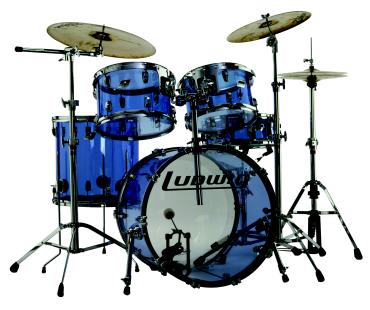 WHEN MY SON ARRIVED at the half-way point in his freshman year of college he was wrangling with the urge to start living the life he imagined for himself versus continuing merely to prepare …

By Teachers.Net Community
A quick and easy fall treat with only 3 ingredients, sure to please every human with a bit of a sweet tooth.

By Leah Davies, M.Ed.
The death of a parent, family member, friend or even a pet can be devastating to a child. Yet, there are actions school counselors and teachers can take to help.

By Teachers.Net Community
Is Huckleberry Finn no longer appropriate and effective for secondary school English classes?

By Marjan Glavac
Each month Marjan Glavac, professional speaker, teacher and co-author of "How To Thrive And Survive In Your Classroom", presents The Busy Educator's Monthly Five – five websites for educators that are easy to read, simple to use and worthwhile to know.

By James Schneiter
You did a wonderful job, dear," Mrs. Beechwood said with some hesitation. (Speaking to 8th grade English teacher Ms. Stacie Marston after observing her class.) "You have so much animation when you teach and you're so enthusiastic. But…

By Teachers.Net News Desk
Children beginning a new year have large appetites and large ideas. They eat as they never ate before. They hammer away in shop as if they had been starved for the feel of tools. The tempo is intense until the first rapture of having tools in their hands and making …

By Teachers.Net Resources
* The Turkey and the Pumpkin
* November Apple Seeds
* October Apple Seeds
* Nancy Barth's IEP Progress Report chart ELA-1
* Nancy Barth's IEP Progress Report chart Math
* September Apple Seeds
* Classroom Rules
* Classroom Expectations
* August Apple Seeds
* Weekly News Letter Form
* Interview Questions for Grandparents Day
* "Hello Friends" Song Book
* Attendance …