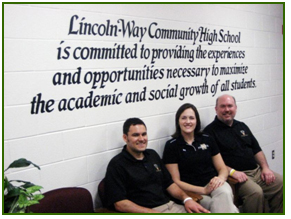 Christina Shoemaker feared the worst. What would greet her when she was 8 minutes tardy for her own class? As she entered the door, there was the Concert Choir partially through their warm-ups! She asked them what they were doing and they told her they just went ahead and started class without her!

By Robert Rose
Teaching Is … is a colorful book with statements, questions, and commentaries about teachers, children, and teaching in general. Marjan Glavac is a Canadian veteran teacher who has seen and done it all and we shared our experiences in two one hour radio sessions.

By Lisa Bundrick, LMSW. and Alicia Backus, LCSW
ADHD, ODD, Conduct Disorders, PDD and strategies for the classroom.
*Disorder: Attention Deficit/Hyperactivity Disorder (ADHD)
Key Features
Inattention (i.e. fail to give close attention to detail, does not seem to listen when spoken to directly, does not follow direction and fails to finish schoolwork, unorganized and looses …

By Betsy Weigle
Ask yourself…How eager to learn would you feel if you:
woke up on friend's sofa this morning
fought eight people for bathroom time
pulled on yesterday's clothing
headed out with no breakfast
This is the daily life of homeless …

By Robert Rose
In our normal education structure we tend to ignore great ideas, especially those that encourage the kind of deep thinking that integral education encourages.

By Ron Victoria
October is . . . National Breast Cancer Awareness Month, National Crime Prevention Month, Family Health Month, Fire Prevention Month, National Aids Awareness Month, And National Family Sexuality Education Month.

By Karen Cox
This is a symbol game that can be played two ways, and with different symbols: letters, numerals, or shapes. You will need to make some cards using cardstock or index cards (I made mine about 2″ square). Place pumpkin stickers on the back of each card or use clipart. Of …

By Teachers.Net Community
I have never been able to relax. Revving very high comes in handy. I accomplish a great deal more than most people on any given day. The end result is that I look fabulous on a resume, but irritate the daylights out of lots of people…

By Todd R. Nelson
He'd had three months to write it. It was due the next day, He was at the kitchen table close to tears, surrounded by binder paper and pencils and unopened books on birds, immobilized by the hugeness of the task ahead…

By Teachers.Net News Desk
Hey, Back Off! Tips for Stopping Teen Harassment by Jennie Withers with Phyllis Hendrickson, M. Ed (New Horizon Press, September 2011) offers parents, teens and educators the first book of effective tools for combating the growing epidemic of harassment among teens. Written in clear, easy-to-read, teen-friendly style, this …

By Nicole Luongo, Ed.D
Fourth-grader Emma logged on to her computer, into her AIM program, and into her personal
FanFiction.Net account. She found the fan fiction story she had been telling her friends about,
and copied the link to share it.