A professional musician knows that a successful orchestra is run with two things-procedures and organization. There are procedures for auditioning, procedures for rehearsals, and of course, procedures for performance.
That's why Nile Wilson, the Orchestra Director at John Paul Stevens High School in San Antonio, Texas, shows up to her first day of school armed with an entire handbook of procedures.
Like all effective teachers, Nile understands that organization is everything!

By James Schneiter
Social studies classes are often assigned to teachers carelessly, because many believe anyone can teach social studies. Which is true. But not everyone does it well.

By Marjan Glavac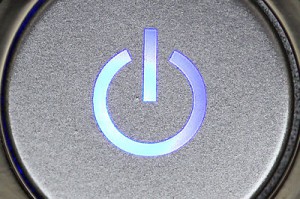 Each month Marjan Glavac, professional speaker, teacher and co-author of "How To Thrive And Survive In Your Classroom", presents The Busy Educator's Monthly Five – five websites for educators that are easy to read, simple to use …

By Heidi Butkus
Many students but few iPads? Don't despair! These tips will help you make the most of a limited number of devices.

By James Wayne
History! Pop culture! Trivia! Hook your reluctant student writers with these fascinating tidbits about Moby Dick, Frankenstein, Blackbeard, Joe DiMaggio, Nellie Bly, and football – along with many other fast-facts that will motivate kids to write. Adults will enjoy reading Jim's prompts, too – because they're interesting!

By Sarah Powley
Read about a self-coaching strategy for maintaining a positive attitude–especially for novice teachers, but with wisdom for even veteran teachers!

By Teachers.Net News Desk
Crowdspottr
Looking for an application to keep tabs on your social activities and related matters? Crowdspottr may be worth a look, as it allows visitors to use existing social networking sites to find out who is doing what, where, and when. Visitors can download the application and check out the …

By Teachers.Net News Desk
Count on Living Maths and Teachers.Net Gazette for the best math resources on the www!

By Steve Sherman
Traditionally a classroom has always been recognised as a portal to knowledge. It is a venue where ideas and content are shared, experienced and digested. But who says you have to physically be in a classroom to achieve the same objective? I teach a few thousand students a week in …

By Teachers.Net News Desk
Nov. 1 is … Plan Your Epitaph Day
Nov. 2 is … National Deviled Egg Day
Nov. 3 is … Sandwich Day and Housewife's Day
Nov. 4 is … Waiting For the Barbarians Day
Nov. 5 is … Gunpowder Day
Nov. 6 is … Saxophone Day and Marooned Without A Compass Day
Nov. 7 is … …