Am I Failing My Students by Telling Them They're Special?
By Nicole Correia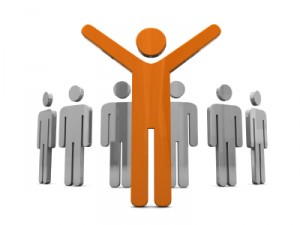 When I was in high school, I was the top student of my graduating class. I graduated with a stellar average, was granted a scholarship to the university of my choice, and genuinely believed that at the age of 18 anything was possible.
In high school I was untouchable (and while I realize this sounds highly arrogant, I can assure you I was slapped into reality pretty quickly after my first week of university). I had been raised with the notion that I was special, quite easily from the first grade I specifically remember the moment when I realized those around me considered me to be intelligent. My grade one class was studying our two times multiplication tables by sitting in a circle and having the teacher assign a random equation to us one by one. When our teacher came to me, however, she asked me what three times three was. I remember pausing, thinking my teacher had made a mistake, and had no intention of embarrassing her, so I said nothing. She proceeded to ask the question again, at which point I answered correctly.  My teacher winked, as if she had just revealed a cosmic secret to me. It is because of that wink that I became confident in school and in life, and generally became a well-rounded, successful student. This continued into high school.
Once I entered university, however, I quickly realized that the rhetoric of my importance had been dangerously untrue. I had been the big fish in a very small pond, and after being ungraciously thrown overboard into the vast ocean that is university, I very quickly came to realize that I was not special. I was no longer the smartest kid in school, but entered an educational institution with the other 30 000 smartest kids of my age group. Some of them were smarter than me, published or had more life experience. You can imagine the sheer agony of such a revelation, especially for someone who had never really failed at much before. Yet, it was my epic failure at seeing my own ordinariness that taught me the most significant lesson of my life thus far.
This harsh epiphany was necessary to teach me that while the world had no desire to place me on a pedestal, I could still work very hard to place myself in a position of pride and achievement. I did posses one thing that gave me an edge, and that was the uncompromising work ethic that I had acquired throughout many years of maintaining my "special status". While this seems fabricated, in my first year of university I studied for 11 hours per day during the week, and 8 hours per day on weekends. If you are telling yourself that is not humanly possible, you are correct. I crashed in second year, debated dropping out of school as a result of sheer misery and frustrated with my perceived lack of sustainability. I wanted so bad to still be special, to prove this to everyone and myself, but in failing at this I learned the profound lesson that it is overcoming our universal ordinary failures that grants us the potential to be extraordinary in our own right.
As a teacher of high school students I genuinely debate if I am to tell my students that they are special, and therefore give them the confidence they will need to make it through life. Or, are they better off being told that when they leave the cocoon of my classroom life will slap them in the face and that this will inevitably leave a scar. The world does not owe them anything, and it will not likely offer much for free. What is deserved will often have to be fought for, lost and re-claimed.
While I now relish being ordinary, I wonder how different I would be now in my 20s if I had known about my regularity when I was 18. Would I have been better off by avoiding the soul-crushing realization that I was not special? Or, would I have become complacent, and not fought back? It was the confidence given to me, and the confidence that I hope to give to my students, that made it possible to succeed.
I believe that in telling my students such harsh truths, they can still be taught that, aside from being "burdened" with ordinariness, it is hard work, drive, dedication and determination that will see us through all of life's ordinary pains and triumphs. It is such humility that will see them through their first round of university exams, their first bout of soul-crushing unemployment, losing the first person they really loved and eventually push through everything an ordinary life will throw at us. Or, is it my duty to allow them to discover such truths for themselves? For in doing so, the profound impact of such an education will allow them to realize that in acknowledging their ordinariness they too are capable of navigating their way through the extraordinary event that is life.
About the author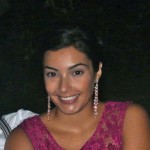 Nicole Correia is a recent graduate of the University of Toronto, who is navigating her way through the turbulent world that is teaching.
Trying to remain slightly less hormonal than her teenage students, she aims to bring History and English to the forefront of a modern education.
She lives in Ontario, Canada with her family, and relies on a daily dose of chocolate for survival.