The Busy Educator's Monthly 5 Web Sites
By Marjan Glavac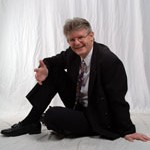 Each month Marjan Glavac, professional speaker, teacher and co-author of How To Thrive And Survive In Your Classroom, presents The Busy Educator's Monthly Five — five websites for educators that are easy to read, simple to use and worthwhile to know.
Sign up for Marjan's free monthly Busy Educator's Newsletter at: http://www.thebusyeducator.com and follow him on Twitter at http://twitter.com/busy_teacher
Here are the Monthly Five for November 2009
1. COMIC CREATOR (GR. 3-8)
http://www.readwritethink.org/materials/comic/index.html

Students can easily choose their own template of 1 panel up to 6 panels, backgrounds, characters, dialogue balloons, and props.  Once finished, the comic strip can be printed out.
2. NATIONAL LIBRARY OF VIRTUAL MANIPULATIVES FOR INTERACTIVE MATHEMATICS (PRE K-GR. 12) http://matti.usu.edu/nlvm/nav/index.html
Here's a library of uniquely interactive, web-based virtual manipulatives or concept tutorials, mostly in the form of Java applets, for mathematics instruction (K-8 emphasis).  A handy chart lets you choose activities for Number and Operations, Algebra, Geometry, Measurement, and Data Analysis and Probability for grades Pre-K to 12.
3. THE ARTIST'S TOOLKIT MINNEAPOLIS INSTITUTE OF ARTS (GR. 4-8)
http://www.artsconnected.org/toolkit/index.html
Explore the principals and elements of art such as line, color, space, shape,
balance, movement and rhythm by watching an animated demonstration, finding
examples of the concept in works of art from museums and creating your own
composition.
4. THE PRINCIPALS' PARTNERSHIP (TEACHERS AND PRINCIPALS)
http://principalspartnership.com
A totally free website that helps high school leaders with their leadership needs! A lot of great resources can be found here.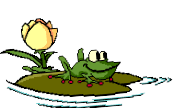 5. THE BIOLOGY BINDER  (GR. 9-12)
www.biologybinder.com
This site contains interactive quizzes and crosswords, genetics problem sets, notes/study guides, and links to interactive activities on all biology topics.