Retirement in Twilight Zone + 4 More Sites for Busy Teachers
By Marjan Glavac
http://www.thebusyeducator.com



Each month Marjan Glavac, professional speaker, teacher and co-author of "How To Thrive And Survive In Your Classroom", presents The Busy Educator's Monthly Five – five websites for educators that are easy to read, simple to use and worthwhile to know.
Sign up for Marjan's free monthly Busy Educator's Newsletter at: http://www.thebusyeducator.com
Follow him on Twitter at : and Facebook:
_______________________________________________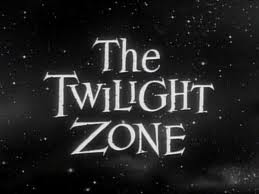 "THE TWILGHT ZONE" (1959)
THE CHANGING OF THE GUARD (1962)
Original Air Date: 1 June 1962 (Season 3, Episode 37)
http://www.youtube.com/watch?v=MN5hkdcEHpA
I was just 6 years old when I first saw the original airing of this episode from the Twilight Zone. (Long before I had any thoughts of becoming a teacher!) For some reason, a couple of years ago I started to think about it. I especially remembered the ending. Professor Ellis Fowler is a teacher who has taught for 51 years. The board of trustees has sent him a letter of retirement. He contemplates his teaching career and comes to the conclusion that everything he has taught was a waste. That is, until he enters "The Twilight Zone".
I too will be retiring at the end of June 2011. In this episode, Rod Serling the creator of The Twilight Zone really knew what teachers strive for in their careers.
TOWNSEND PRESS (TEACHERS, STUDENTS GR. 6-UNIVERSITY)
http://www.townsendpress.com/free.aspx
To encourage students to do more reading, Townsend Press offers teachers (middle school and above) program coordinators and students certain books and materials available at no charge. They are also making available a copy of the "electronic book" Reading Changed My Life as a free download to everyone.
FACTS ABOUT JAPAN (GR. 4-UNIVERSITY, TEACHERS)
http://www.facts-about-japan.com/Facts About Japan provides an overview and detailed history of the country, articles on Japan's popular culture, interesting facts, and a photo gallery of Japanese artifacts.  It is a non-commercial, educational website created with the intention of aiding others in learning more about Japan.
HAVE FUN TEACHING ( TEACHERS) http://www.havefunteaching.com/worksheets/
Need help with basic classroom management? Have Fun Teaching has great http://www.havefunteaching.com/teacherresources.htmlprintables, flash cards, fun activities and teacher resources to make classroom management that much easier!
MR. KASH'S HISTORY PAGE (GR. 6-8, STUDENTS, TEACHERS) http://mrkash.com/
Mr Kash's History Page includes links to General History, US History, World History and Ancient History.  Each month there are descriptions of the celebrations, holidays, and events associated for that month. There are also assignments geared for middle school students