5 GREAT Web Sites for Busy Educators
By Marjan Glavac
@BusyEducator on Twitter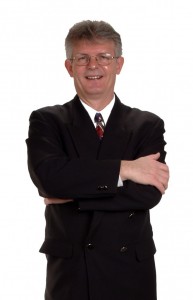 Each month Marjan Glavac, professional speaker, teacher and co-author of "How To Thrive And Survive In Your Classroom", presents The Busy Educator's Monthly Five – five websites for educators that are easy to read, simple to use and worthwhile to know. Sign up for his free monthly Busy Educator Newsletter at: http://www.thebusyeducator.com
and immediately download 4 FREE eBooks
Follow him on Twitter and Facebook
1. Discover How The Power Of Words Can Radically Effect Change (Teachers, Gr. 4-12)
http://www.youtube.com/watch?v=Hzgzim5m7oU&sns=em
Watch this video and see how a blind man's life is transformed by one sentence. Great video to show your students the power of words.
2. Teacher's Guide To Communicating With Parents ( All Teachers)
https://www.edsurge.com/n/a-teacher-s-guide-to-communicating-with-parents
Tools and strategies to make communicating with parents easier
3. Educators Evaluate 'Flipped Classrooms' Benefits And Drawback Seen In Replacing Lectures With On-Demand Video (All Teachers)4. Back To School Resource Guide (Teachers K- Gr. 12)
http://www.edweek.org/ew/articles/2012/08/29/02el-flipped.h32.html?tkn=RWDCM5rOrqDW8hfJmyI3eln8OWOCEIVYkB6E&cmp=clp-sb-edtech
"Just because you flipped your classroom doesn't mean your students will watch the videos. How are you engaging your kids?"
Reminds me of the ancient technique we used to use–assign the watching of a television program for homework. The problem was, not everyone watched the program.
So, the question remains, how do you engage your students?
4.A List Of Great Must Have Educational Posters To Use In Your Classroom (All Teachers)
http://www.educatorstechnology.com/2012/08/a-list-of-great-must-have-educational.html
A collection of educational posters that blogger Med Kharbach Veteran has found for teachers on his Internet travels.
5. 10 Reasons To Work Hard In School (Teachers, Parents)
http://gazette.teachers.net/gazette/wordpress/steve-reifman/10-reasons-to-work-hard-in-school/
10 important reasons why it matters to work hard, value education, and take school seriously.
About Marjan Glavac
Marjan Glavac is a best selling motivational author, engaging speaker and elementary classroom teacher with over 29 years of teaching experience. He has taught inner city students, students with emotional/behavioral disorders, ESL, IEP and a lot of unmotivated students. Marjan is a dynamic international speaker and workshop presenter having spoken to thousands of teachers. His customized keynotes have included the following topics:
Chalk Board Lessons From The Digital Age;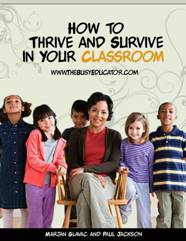 Going Beyond The Rainbow (Or How To Be A Great Teacher);
Burn Bright or Burn Out – Motivating Teachers for Life
…and his newest keynote based on his book: Teaching Is…Moments That Inspire And Motivate Teachers To Make A Difference.
Marjan is also the author of  The Busy Educator's Guide To The World Wide Web 1st and 2nd Editions, How To Make A Difference: Inspiring Students To Do Their Best, and is co-creator of How to Thrive and Survive in Your Classroom teleseminar.
Share your favorite sites in the Comment section below!