5 Great Sites for Busy Educators
By Marjan Glavac
@BusyEducator on Twitter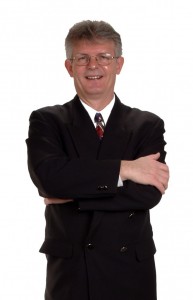 Each month Marjan Glavac, professional speaker, teacher and co-author of "How To Thrive And Survive In Your Classroom", presents The Busy Educator's Monthly Five – five websites for educators that are easy to read, simple to use and worthwhile to know. Sign up for his free monthly Busy Educator Newsletter at: http://www.thebusyeducator.com and immediately download 4 FREE eBooks. Follow him on Twitterand Facebook
Now for Marjan's pick for December!
++++++++++
1. Eight Ways to Use Video With English Language Learners
http://www.edutopia.org/blog/ell-engagement-using-video-larry-ferlazzo-katie-hull-sypnieski
8 activities on using video to connect to multiple Common Core Standards.
++++++++++
2. Teacher Survival Kit for Classroom Management: 10+ Tips & Resources: By @ShellTerrell
http://blog.teachercast.net/teacher-survival-kit-for-classroom-management-10-tips-resources-by-shellterrell/
Great tips and resources that every teacher can use all year long.
++++++++++
3. Do You Write with Your Students?
http://www.edutopia.org/blog/writing-students-literacy-rebecca-alber
Some advice and examples on writing with students. Read the invaluable message it tells our students when we write with them.
++++++++++
4. MIT+K12 Making Video To Make A Difference
This project by MIT set out to answer the following questions: "How can we change the perception of the role of engineers and scientists in the world? What can MIT do, right now, to improve STEM education at the K12 level? What if MIT became a publicly accessible "experiential partner" to the country's K12 educators? What if MIT students generated short-form videos to complement the work those educators are already doing in their classrooms and homes?
Check out the work by these MIT students and see how they make a difference.
++++++++++
5. 12 Tips to Manage Time and Increase Efficiency in the Classroom!
http://gazette.teachers.net/gazette/wordpress/susan-fitzell/12-tips-to-manage-time-and-increase-efficiency-in-the-classroom/
If you want to save time and increase efficiency in your classroom, these tips will keep you on track.