5 Important Web Sites for Busy Educators
By Marjan Glavac
@BusyEducator on Twitter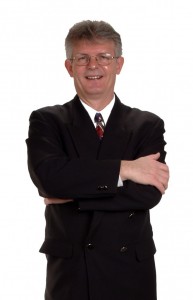 Each month Marjan Glavac, professional speaker, teacher and co-author of "How To Thrive And Survive In Your Classroom", presents The Busy Educator's Monthly Five – five websites for educators that are easy to read, simple to use and worthwhile to know. Sign up for his free monthly Busy Educator Newsletter at: http://www.thebusyeducator.com and immediately download 4 FREE eBooks. Follow him on Twitter and Facebook
1. Teacher Survival Kit for Classroom Management: 10+ Tips & Resources   http://blog.teachercast.net/teacher-survival-kit-for-classroom-management-10-tips-resources-by-shellterrell/
Find out what tips this teacher has to offer after having struggled with classes at the start of the year and leaving the day in tears and feeling as if she wanted to quit being a teacher.
2. Eight Ways to Use Video With English-Language Learners    http://www.edutopia.org/blog/ell-engagement-using-video-larry-ferlazzo-katie-hull-sypnieski
These tips can also be used with native English speakers in your regular classes.
Students need to see teachers model writing. Here are a number of ways to do it.
4. For Students, Why the Question is More Important Than the Answer  http://blogs.kqed.org/mindshift/2012/10/for-students-why-the-question-is-more-important-than-the-answer/
What would happen if the teacher role was flipped and students asked the questions?  This article outlines a number of rules for students to follow as they produce their first set of questions.
5. Before We Flip Classrooms, Let's Rethink What We're Flipping To  http://www.edutopia.org/blog/rethinking-the-flipped-classroom-idit-harel-caperton
Arguments to consider before flipping classrooms.
About Marjan Glavac
Marjan Glavac is a best selling motivational author, engaging speaker and elementary classroom teacher with over 29 years of teaching experience. He has taught inner city students, students with emotional/behavioral disorders, ESL, IEP and a lot of unmotivated students. Marjan is a dynamic international speaker and workshop presenter having spoken to thousands of teachers. His customized keynotes have included the following topics:
Chalk Board Lessons From The Digital Age;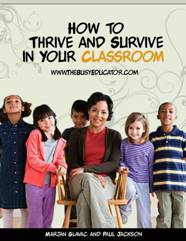 Going Beyond The Rainbow (Or How To Be A Great Teacher);
Burn Bright or Burn Out – Motivating Teachers for Life
…and his newest keynote based on his book: Teaching Is…Moments That Inspire And Motivate Teachers To Make A Difference.
Marjan is also the author of  The Busy Educator's Guide To The World Wide Web 1st and 2nd Editions, How To Make A Difference: Inspiring Students To Do Their Best, and is co-creator of How to Thrive and Survive in Your Classroom teleseminar.
Share your favorite sites in the Comment section below!