Free Doodle, Art and Photo Editing Software and Websites – FREEWARE!
By Marianne Wartoft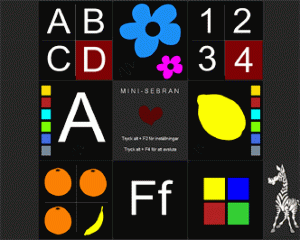 Kids love to draw, both on paper and on the computer. The Microsoft Paint program that is included for free with Windows is a good place to start, but kids will soon want more variety and options. Thankfully, there are lots of free resources on the Internet to unleash their creativity. This article offers some of the best free websites and freeware that help them express themselves in art.
The number one free drawing software for children is Tuxpaint by Bill Kendrick of New Breed Software.  Tuxpaint is freeware and open source and is available for all major operating systems – both Linux, Mac OS X and Windows. It has all the basic drawing tools such as pen and eraser, text tools, rubber stamps etc, as well as a number of fun "magic" effects that can keep kids occupied for hours – the images can be blurred, inverted, mirrored or color shifted. You can cover the picture in snowflakes, toothpaste or flowers, or use the kaleidoscope tools.
Two excellent online paint applications that have fewer features than Tuxpaint but do not require installation are ABCYa Paint and Timtim.com. They both offer both freehand drawing and coloring pages.
For the really young kids, my own freeware Minisebran offers basic drawing games that are very easy to use and run in full screen, which is important for toddlers who have yet to learn not to click outside the drawing area. In Minisebran, kids can press a key on a keyboard, and a large letter will appear on the screen to be decorated with bright lines and dots. This can be just a fun activity, or a way to teach kids letter shapes by tracing the letter on screen.
If you want to let the kids start out with a photograph instead of a blank canvas, check out the article Top 5 Free Sites That Let Children Have Fun With Photographs for tips on easy-to-use sites for photo manipulation.
For more professional painting and photo editing, I recommend trying the online version of Photoshop Express, or the very impressive online photo editor SumoPaint. The online application Sketchpad also offers advanced online image editing with a stylish interface. If you need a downloadable freeware image editing tool, try Paint.net. Paint.net has a feature set similar to Adobe Photoshop.
Finally, if you want to just doodle for fun and relaxation:  Jacksonpollock.org lets you experience drip panting in the style of the famous artist, and Kaleidoscope Painter lets you create pretty kaleidoscope images effortlessly. On Thisissand.com you can build intricate sand art, and Bomomo lets you play forever with intricate curve and pattern tools.
And if you want to find even more art resources, you are welcome to check out the Art section of my website Educational Freeware.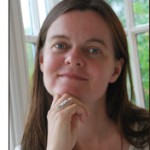 Marianne Wartoft is a freelancing programmer and freeware author living in Uppsala, Sweden. She is the webmaster of the site Educational Freeware, where you can find the best free educational software and free learning websites for kids and grown-ups.