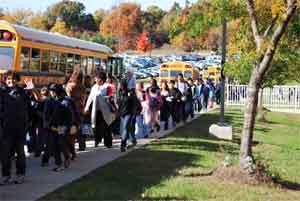 It was the end of the school day.
Tiffany DiCicco-Ross, a fifth grader at Phoenix Multi-Cultural Academy in Detroit, bounded out of school with all the other kids. Tiffany was heading home when she boarded the school bus, took her seat, and then leaned out of the window to wave to a friend.
As the bus pulled away, Tiffany's head struck a tree.
Tiffany died in the arms of her younger brother.
May 21, 2010, brought the tragic end to a young, vibrant life. ....

By Bill Page
Students know their voices are not welcome in the hot button school debates. They have accepted that fact and have given up trying to speak. But when kids need an advocate . . . Who Speaks for the Kids?

By Hank Kellner
Show a photograph to a child, and the youngster will point to it, trace its image, and respond with a variety of emotions. Show another to an adult, and you get a frown, a smile, or a gesture—rarely will you draw a blank. Then show a photo, or a series …

By Bill Powers
We should all be a little uncomfortable. When we become comfortable, that leads to complacency. There is no place in our profession for complacency.

By Colin Hussey
Some of the jobs that young people will do in the future haven't even been invented yet. It's a crazy thought, but it really is the case and in order to get the most from them, we need our next generation of workers to be creative, and to essentially shape …

By Teachers.Net News Desk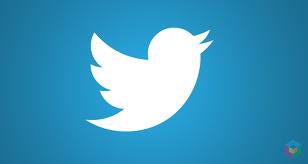 All month we'll be adding interesting Tweets posted by teachers for teachers on Twitter. Tweets will contain wisdom, tips, apps and great links, so check back often during the month! New Tweets will be added to the top…
Don't forget to …

By Teachers.Net Resources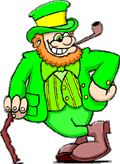 I've always had a great time making "Leprechaun Catchers" with my kids. After giving each child a Strawberry Basket (the plastic ones), I leave out various collage materials (anything from plastic fishing worms to electrical tape, corks to yarn, etc.) and allow the children …

By Teachers.Net News Desk
A teacher who's been successful in obtaining more than $1 million in grant money says, "If you can develop a lesson plan for your class, then you can write a grant. Here's how!"

By Teachers.Net News Desk
Lisa Bundrick has published another children's book!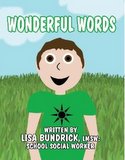 Wonderful Words by Lisa Bundrick
The development of a healthy self-esteem begins in childhood. Children develop their self-esteem in many ways including through accomplishments, skills, …

By Teachers.Net Resources
Dr. Seuss inspired bulletin board idea Color Poem; Snowman Poem; There's a Crocodile in Our Pickle Jar; Three and Four Elkonin Sound Box Examples; 13 Month Calendar…

By Barb Stutesman

Winter is nature's way of saying, "Up yours." ~ Robert Byrne; "The groundhog is like most other prophets; it delivers its prediction and then disappears." ~ Bill Vaughn; "If it's the ultimate game, how come they're …

By Hank Kellner
Show a photograph to a child, and the youngster will point to it, trace its image, and respond with a variety of emotions. Show another to an adult, and you get a frown, a smile, or a gesture—rarely will you draw a blank. Then show a photo, or a series …