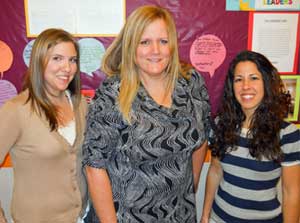 Meet the sixth grade team members at SISCL who practice collaboration and see its success reflected in their students' success. Individually they are outstanding teachers, but collectively they are extraordinary in their ability to create learning opportunities for all of their students as a result of their collaboration.
The high ranking test scores of the students in the schools of Singapore have been heralded for years. Their sustained excellence can be attributed to one word: COLLEAGUE.
Talk to any educator in Singapore and they invariably refer to those they work with as "colleagues." They realize their collective efforts will produce greater results for their students and their rankings in the world school standings reflect this fact.

By Bill Page
The author says, "This strategy is so great, when I become Czar of Education, I will require its use, daily in every class."

By Todd R. Nelson
Explanation is only minimally helpful. You must put your hands on the work to understand it. Surely this is a Zen moment, a curriculum and pedagogy moment…Is this not a perfect metaphor for the interaction of student, teacher, time and materials, the commerce by which the best learning is accomplished, …

By Dré Cleveland
In a previous article, we talked about effective group management techniques. This time, let's talk about effective facilitation keys to use for the same purpose

By Karen Cox
Make music with this St. Patrick's Day craft for pre-k through primary.

By Teachers.Net News Desk
For many teachers implementing 4-Blocks, the Writing Block is a totally new part of their instructional program. For many others, it means continuing with a Writers' Workshop approach that they have employed for quite some time. Whatever the level of comfort a teacher might feel in delivering this block, several …

By Craig Frehlich
The reality of many middle school classrooms is that marks are relevant and they do act as a barometer for students to decide how much care, effort and detail they contribute to a project or assignment.

By Teachers.Net News Desk
It may be a while before scientists resurrect woolly mammoths and saber-tooth tigers, but as of this week, the world is now home (once again) to the narrow-leafed campion. This tiny arctic flower died out 32,000 years ago, but this week a new report was released in The Proceedings of …

By Teachers.Net Community
Chat transcript full of ideas and good practice on parent involvement (early childhood/elementary teachers).

By Teachers.Net News Desk
This multicultural children's book, based on a true story, is complete with K-5 lesson plans, a comprehensive book guide, and extension activities for the classroom.

By Tim Newlin
How to Draw a Ladybug in 1 minute – one of many drawing tutorials from TIMTIM.COM


By Teachers.Net News Desk
Teachers play on the Internet meme, "This is what I REALLY do…"

By Barb Stutesman
In case you missed them during February 2012, here are the Apple Seeds quotes posted every morning by Barb S.

By Teachers.Net News Desk
Let us help you reach more educators to share your teaching tips, lessons, classroom photo tour, classroom management ideas, etc!

By Teachers.Net News Desk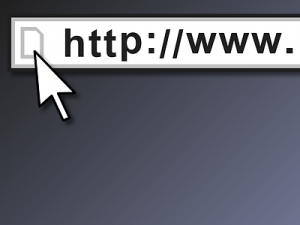 Check back often during the month for news, notes and updates!
The Nelson Mandela Digital Archive Project is now online, and continues to grow
http://archive.nelsonmandela.org/
When data gets in the way of education
Judged a Failure by the Data, a …