And You Wonder Why We're Not Respected?
By Linda R. Young
Tweet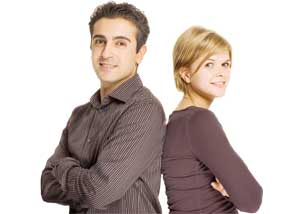 My doctor of sixteen years comes into the examination room for my appointment.  He is bedecked in a pair of flip flops and dirty jeans, has unwashed hair, arms covered in tattoos, sporting a nose ring. Emblazoned on his t-shirt are the words "Medicine Sucks, so Just Suck it Up." Is this man hallucinating, has he been smoking something illegal, is this going to be his Halloween costume although it's only June, or is he experiencing a mid-life crisis? Well, if truth be told, if this really happened, I would hightail it out of his office in a nanosecond. Also, I would feel compelled to report him to the head of the medical group. My trust and faith would be shattered after a long relationship with someone I thought was the consummate professional.  This may seem like an extreme example, but these are extreme times.
I recently attended the Writing Festival in Iowa City for two weeks. Keep in mind that most writers are unfortunately portrayed as either starving or struggling, living from paycheck to paycheck.  We've all heard the old adage, "publish or perish." These "poor souls" were the most well kempt group of individuals I have seen in a long time. Clean hair, washed and pressed clothing,  nothing tattered or torn. Kudos to the writing community!
So why is it that many teachers have such a lackadaisical attitude when it comes to professional attire? Yes, I realize that teachers are not as respected as they are in other countries. Yes, I realize that teacher's salaries are in no way, shape, or form commensurate with other professions. Yes, I realize that teachers are in a constant state of  flux and lead very stressful lives. Yes, I realize that teachers are overburdened and a great number of them work well beyond their contract hours. Yes, I realize that teachers are frequently mistrusted and mistreated by administrators, parents, and adults. BUT, in order to garner positive attention we must ask ourselves, "Am I a professional teacher that comes to work every day looking like a professional teacher?"
As an educator, I can tell you that over the years, I have seen some scary people walking into classrooms each and every morning to be called  "teacher" by their young impressionable students. Are we serving as the best role models? Self-image can either hurt you or help you in
any profession. In turn, if so many teachers continue to fail when it comes to professional attire and appearance,  it tends to make the rest of us look really bad.
Why is it necessary to wear high-heeled shoes to work? Can you perform the day-to-day duties of your job in uncomfortable shoes? I once witnessed a teacher wear red stiletto heels to school. I had to ask myself, was she ready for a party, or ready to teach? Why is it necessary to chew gum "like a cow" at school? If the kids are not allowed this privilege why should we be? Why is it necessary for teachers to wear tight fitting clothing accentuating the worst parts of their bodies?
Why is it that jeans, t-shirts, and dirty sneakers are considered a fashion statement? Why is it that teachers can't be bothered to wear an appropriate amount of makeup with an appropriate hairstyle? None of us is getting any younger and the makeup is either slathered on in the worst possible way or not worn at all. Let's face facts ( no pun intended), anyone over the age of thirty could use some "age defining" makeup. Nobody has skin so flawless that it couldn't  use some color enhancement. Makeup applied in an appropriate manner adds to your overall appearance. Why walk around looking like a scary ghoul?
Also, regarding ones hair, wash it, keep it off your face, don't dye it some bizarre color, and try to use a hairbrush in the morning. You do not have to pay an exorbitant amount of money to have your hair colored and styled. Many teachers look like they were caught in a wind tunnel or stuck their heads in the clothes dryer. Also, why is it necessary to reveal your cleavage to small children and bend over with your pants so far below your waist that we see something so unsightly it defies description?
As we embark upon a new school year, please remember that our outward appearance is very important and the public will choose to either hold us in high esteem or let us know that we have drastically missed the mark. In the words of Tom Ford, "Dressing well is a form of good  manners." Let's be that group of professionals that tries to "dress well" each and every day.
About the author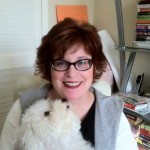 Linda Young is a mid-career professional beginning her 16th year in the elementary school classroom. She has taught first, second, and third grades, and piloted a multiage loop for the district.
Her background includes a major in Fashion Merchandising and a nine year career with two specialty retailers in Los Angeles. Linda's master's degree was in Public Administration where she spent several years in the nonprofit world.
Linda is passionate about traveling, reading, writing, her husband Mel and their Havanese dog Dudley.