How to Help Kids Overcome School Phobia
By Leah Davies, M.Ed.
Tweet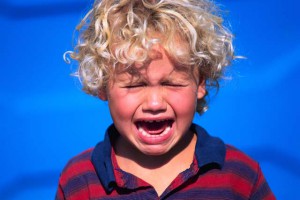 School phobia, school avoidance and school refusal are terms that describe an anxiety disorder in children who have an irrational, persistent fear of going to school. Their behavior is different from children who are truant and express no apprehension about missing school. Children who have school avoidance want to be in close contact with their parent or caregiver, whereas truants do not. School phobic children are often insecure, sensitive, and do not know how to cope with their emotions. They appear anxious and may become physically ill at the thought of attending school.
Normal separation anxiety typically occurs between 18 to 24 months. Children this age may cling, cry and/or have temper tantrums when they are separated from their parent. However, some older children continue to have difficulty being away from home. The parents of these children are often attentive and loving, but may be overprotective. As a result some students lack self-confidence and the ability to cope with school life. A child who shows a higher risk for school phobia is one who has no siblings, the youngest child or a chronically ill child.
Most children object to going to school at one time or another. However, a school phobic child often misses many days for vague reasons. Parents should be concerned if their child appears irrationally anxious, depressed, scared, and/or regularly says that he or she feels too sick to attend class.
Symptoms of school phobia are:
Frequent stomachaches and other physical complaints such as nausea, vomiting, diarrhea, exhaustion, or headaches that cannot be attributed to a physical ailment.
Clinginess, tantrums, and/or panic when required to separate from a parent or caregiver.
Fear of the dark or being in a room alone.
Trouble going to sleep and/or having nightmares.
Exaggerated fears of animals, monsters, school, etc.
Constant thoughts concerning the safety of self or others.
Both home and school issues need to be considered when searching for the reasons that contribute to school avoidance.
Home Issues: A child may…
Be experiencing a family change like a move, illness, separation, divorce, death, depression, or financial problems.
Have been absent from school due to a long illness.
Enjoy a parent's undivided attention when not in school.
Be allowed to watch television, play video games or with toys rather than complete schoolwork.
Have an overprotective parent who reinforces the idea that being away from him or her could be harmful.
Be apprehensive of an impending tragedy at home.
Fear an adult at home might hurt a family member while the child is at school.
Be afraid of neighborhood violence, storms, floods, fires, etc.
School Issues: A child may…
Fear criticism, ridicule, confrontation or punishment by a teacher or other school personnel.
Have learning difficulties — for example, afraid to read aloud, take tests, receive poor grades, be called on to answer questions or perform on a stage.
Be afraid of not making perfect test scores.
Be sensitive to a school activity such as singing a certain song, playing a specific game, attending a school assembly, eating in a lunchroom, or changing clothes for physical education in front of peers.
Exhibit poor athletic ability, being chosen last for a team or being ridiculed for [continued on pg. 2]