The Roots of STEM are in Kindergarten
By Kris Szajner
STEM is more than "lots of math and science gadgets." The author–a foundational member of STEM instruction in the primary grades–guides us through the journey he took in starting a STEM program in Kindergarten.
Many, if not all people, are relatively unsure of what STEM (Science, Technology, Engineering and Math) education actually is. They say it is things like: "It has more science classes." "They have lots of gadgets." or "They teach harder math and science classes." Well, they're right…but also wrong. I will take you through the journey that I took in starting a STEM program in Kindergarten.
Our program started just two years ago as a program within a school. One teacher from each grade level K-4 was designated as the "STEM" teacher. I was the Kindergarten representative.
We set out to work in the spring. We figured we should start by searching for curriculum to purchase, in order for us to gain some guidance in how to teach STEM. We found nothing. STEM curriculum does not exist. So, with our heads hanging low and anxiety already building, we looked into school visits.
The schools we visited were award winning STEM schools, a great place to start! We were amazed at the learning that was happening in these buildings! After our visits, we reconvened to discuss our findings. We found that both schools had a few things in common. They used inquiry based teaching methods, hosted three vertically aligned value added units, integrated subjects, and had lots of money! We quickly set to work.
Inquiry based teaching was a relatively easy component to tackle. We needed to re-teach ourselves to hold our authority in the classroom. We became co-learners rather than teachers. We transferred more power to the students, which gained us more respect. We also needed to use LOTS of questions.
Instead of beginning our lessons with a concept, we begin with an experience and use questions to guide the students to the concept. We also needed to learn how to let our students fail. It is OK for little Michael to spin his wheels for a bit on a problem. We learned when, and how to probe theses students to peak their interest, engagement, and learning. We refer to this as the students discovering learning.
Value added units were by far the most work, but the most rewarding. Our year is broken into trimesters, so it only made sense to assign one unit per trimester. We vertically aligned our value added units. All classes K-4 taught the same theme, but we all taught different parts of the theme. This way students learning builds upon itself year after year.
Our first unit was on Monarch Butterflies. In Kindergarten, we used science notebooks to make daily observations of our caterpillars. These observations include length, amount eaten, and drawing the current stage of development. These observations are then used to lead discussions, guide questioning, and monitor students' skill growth.
During this unit students also grasp the concept that living things have needs and how to identify them. The final project for this unit is a Monarch book. This project is entirely student led and when finalized, is an amazing display of learning.
The second unit is our Lego unit. We were lucky enough to receive a Lego Education grant. This money provided each teacher enough kits for the students to work in pairs. The materials for unit consisted of our Lego kits, building challenges (with standard Legos), and Bee Bot robotics. Each mini-unit taught students four main ideas; how to problem solve, how to visualize, how to question, and the engineering design process.
The third and final unit is an environmental study. We are lucky enough to be within 10 miles of a stream, lake, and the Mississippi River. This unit focuses on the conservation and preservation of water on our earth. We work on collecting and observing macro-organisms, the usefulness of streams, dams, and flood plains, the presence of water tension, and the impact of pollution. By visiting three different bodies of water, we can lead great discussions on the diversity of life.
We knew that with the constraints of today's standards, we would need to teach more concepts simultaneously. We set ahead integrating easy standards, such as social studies and reading. After further discovery, we created our engineering units. These units are literature based and teach students both math and science standards. These units assist us in combining two to four standards into one lesson.
Our final constraint was money. We thought that STEM education needed to have gadgets and 1-1 programs in order to succeed. We were wrong! Simply by using inquiry based teaching, our three value added units, and integrating subjects, our students blossomed! We saw learning that had never before been seen in our district. Student engagement was peaked, critical thinking was observed, and students were coming to conclusions for standards far above their grade level! We realized that STEM education is not just teaching science and math, it is teaching our children to be thinkers and life-long learners.
Currently we have expanded to be an entire school having more than 300 students in our building and more on the waiting list! We have adopted a building wide use of daily 5 reading and new websites incorporating Google Apps. Our 10 new teachers are finding the same success we have with our work and comment on having more fun at work than ever before!
With hard work and great staff, this dream became a reality. Support from administration in freedom of teaching in a necessity. STEM education is not out of the realm for any district or building.
Also by Kris Szajner: Flipped Kindergarten
Related:
Quotes to inspire and empower female students
STEM Education for Young Students and Tweens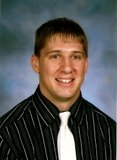 About the Author
Kris Szajner is a third year Kindergarten teacher at Jefferson Elementary STEM School in Winona, MN.
He has served as the building technology representative and a pilot for Google Apps in the district.
Kris has published curriculum and is a foundational member of STEM instruction in the primary grades.
Visit his site for frequent technology tips and tricks at www.e-lead.com or check out his classroom website at www.krisszajner.com