Flipped Kindergarten
By Kris Szajner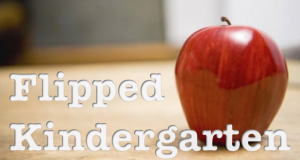 This is a follow-up to last month's article: The Roots of STEM are in Kindergarten.

Many people have misconceptions about what a flipped classroom is. They feel it needs to replace the teaching you do in every subject, every lesson, of every day. I'm here to tell you that this is not true. A flipped classroom model is not and should not replace every lesson of every day. There are some lessons that will not mesh with this model. Having a flipped classroom model can simply be one of your tools in your box. It can be applied to any lesson of any subject to give a new life to the unit being taught.

So why do teachers choose to use a flipped classroom model? The answers are many! Students can fast forward and rewind learning essentially owning their learning. Students who are absent can still gain the content that would otherwise be missed. School time is spent with better discussions and experience with the content basics absorbed outside of school and the focused experience being the meat of student's days.

 

A flipped lesson has similar components to a traditional lesson. There is an introduction, content delivery, and finishes with a summary. Although these elements are the same as in a traditional lesson, they will look differently. First of all, the elements in a flipped lesson will be primarily online; this is the core of a flipped lesson. They will often flow in a different order. They start with the introduction followed with a summary then finishing with the content delivery during the time spent in school.

An introduction to a traditional lesson may involve an experience or some sort of a hook to lead students in. In a flipped lesson, the introduction is either a podcast or a video to prepare students for the content being delivered.  A sound flipped classroom introduction should be all of the following:

·       Student Friendly-Students must be able to absorb material.

·       Interesting and Innovative- Use the newest web tools that relate the best to the content.

·       Available 24/7-Use a platform that is accessible through any device.

The content delivery in a traditional lesson would typically be a lecture or practical practice. In a flipped lesson, the content delivery would take place as an experience in the classroom. These experiences would focus on collaboration, communication, creativity and critical thinking. Having more time in class to host in depth, content rich lessons help to boost students' learning.

Summaries that take place in a traditional classroom would include some sort of exam or test on paper. In a flipped lesson, the summary comes right after the introduction during students' online time. This summary may involve use of a web tool, or a simple form to check in on student's absorption of content. A summary should have all of the following:

·         Student Sign in- This lets you know who you need to catch up with before the lesson starts.

·         Comprehension Check-To monitor students' progress.

·         Student Friendly, Interesting and Innovative, and Available 24/7- Same as the introduction. Hosting the intro to the summary on the same page is a great tip!

So, it comes down to this; how do you use it? That question is wide open and quite honestly, up to you! In my classroom I use a flipped lesson to introduce letter names and sounds, sight words, word blends, math concepts such as sorting, patterning, addition and subtraction, and lots of science! My students find these lessons to be a fun and exciting way to do their "homework" in Kindergarten.

The tools that I use also need to be kid friendly. With the infinite possibilities of web tools to choose from, how can we decide? Here are some that I feel are noteworthy:

Google Apps- Especially Forms, I use this 90% of the time for my summary.

·         YouTube- All the videos you could ever ask for. Podcasting ready.

·         Safeshare.tv- I stream all my videos through this for protection.

·         Glogster.edu- Poster creating tool. Used for all subjects in my classroom.

·         MentorMob- Create tutoring sessions for your students.

 

A flipped classroom in not a singular teaching style, it is a tool that teachers have and should use in their instruction. With the rise of access to internet and the amount of devices that are placed in students hands, a flipped classroom only makes sense. Time spent in schools is very precious, a flipped classroom model helps teachers gain more time to spend on content rich lessons while providing students the opportunity to lead their own learning. My challenge to you is to try this in your classroom. Take the time to use new web tools and provide the freedom in your classroom structures to be innovative and creative.

Also by Kris Szajner: The Roots of STEM are in Kindergarten

.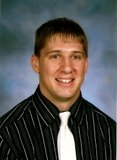 About the Author
Kris Szajner is a third year Kindergarten teacher at Jefferson Elementary STEM School in Winona, MN.
He has served as the building technology representative and a pilot for Google Apps in the district.
Kris has published curriculum and is a foundational member of STEM instruction in the primary grades.
Visit his site for frequent technology tips and tricks at www.e-lead.com or check out his classroom website at www.krisszajner.com