20 Back to School Tips for Pre-K Teachers by Karen Cox
By Karen Cox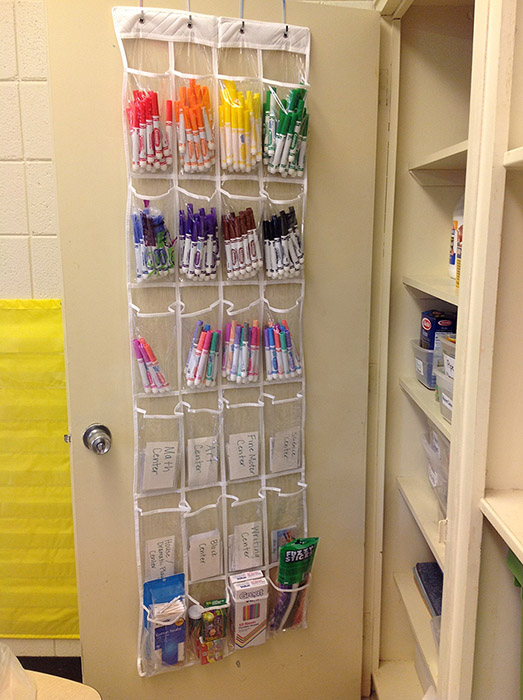 Karen Cox is a PreK teacher and the creator of PreKinders.com
Create a parent handbook with everything you want parents to know and include a table of contents so they can use it as a reference. Include things such as how they should send lunch money, how you handle discipline, how assessments are done, what months they can expect parent-teacher conferences, etc.
Have a wish list ready for parent orientation. Write each item you need for the classroom on a paper cutout (e.g. apple cutouts on a "giving tree") and encourage parents to pick one to donate to the classroom
Get a notebook ready with a divider for each student in your class. Once school starts, add emergency contact sheets and info sheets for each student.
Create a checklist with the names of all of the children in your class and keep one as an original master. Make several copies to be used throughout the year to check off supplies brought in, field trip permission forms, notes that need to be returned, etc.
Type a list of your students' names, print a few on card stock paper, and laminate. These can be used throughout the year for various things, such as waiting lists for the sensory table, computer, a favorite costume, or any new popular item in the classroom. Just cross off the names with a dry erase marker, and once each child has a turn, erase and reuse.
Set up a scrap box to recycle barely used paper or pieces of paper that can be used for another project.
Use a clear over-the-door hanging shoe organizer on a closet door to store extra art materials, such as pipe cleaners, markers, glue sticks, etc. You can organize your markers by color in each pocket. These are also great for storing extra office supplies, such as boxes of staples, paper clips, pens, white out, and sticky notes.
Make a playground basket or bag to carry out to the playground. You can make it a classroom job and have one of the students bring it outside each day. In the bag or basket, keep tissues, wet wipes, bandaids, gloves, sunglasses, and a notepad for writing down anecdotal notes.
If your classroom has any old scissors you are ready to replace, keep them to use for play dough scissors.
Designate a space in your file cabinet or a box on a shelf to store all those pictures the children draw for you, or notes from parents you would like to keep. At the end of the year, you can pick out one picture from each child to save in a scrap book.
Designate a box or basket in the classroom as the "book hospital". Anytime a child finds a book that needs repairs, they place it there. Keep some package tape on hand to repair books, or invest in special book tape.
To prevent glue bottles from clogging, coat the inside of the cap with Vaseline. Just pop off the cap, clean it with a cotton swab, apply the Vaseline with a cotton swab, and pop the cap back on.
When your markers or dry erase markers run low on ink, turn them upside down (tip pointing down with the cap still on), and they will work like new.
Use plastic sandwich bags (the kind that do not zip) in your paint cups to make them easier to clean. Take the no-spill lid off, line the cup with the bag, then put the lid back on. The lid holds the bag in place.
Add liquid soap to your tempera paint to make it last longer and more washable.
You probably have switched from saving computer files on CDs to saving them on a cloud drive or thumb drive. Recycle those old CDs by making game spinners with them. Spray paint the CDs (optional) and attach a large paper clip to the hole in the center with a metal paper fastener (sometimes called a brad).
Remove permanent marker from laminated materials with non-acetone nail polish remover.
To remove permanent marker from a dry erase board, color over it with a dry erase maker, then wipe off.
Keep a box in the trunk of your car with an extra set of clothes and a jacket. You never know when you might need them.
Fill out all of your students' birthday cards at the beginning of the year, and file them in folders by month.