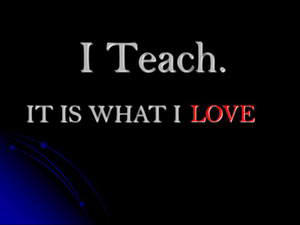 The June 2000 article was the first column we wrote for Teachers.net. It featured a first-year teacher, Melissa Pantoja, now Melissa Boone Dorn, from Oklahoma. She shared her first two weeks of school plan for success.
Because she planned for her success and her students' success - success happened.
Her plan has inspired so many through the years as it has been an integral part of our speaking presentations. We've referred thousands to that June 2000 column where Melissa tells exactly what she does on the first two weeks of school. And we can tell by the clicks, that many people have accessed the article to find out exactly what she did in the classroom so she could be successful and her students could be successful, too.
It is now June 2015 - fifteen years have passed since we wrote our first contribution to this website. When we started, a dozen of eggs cost 89¢; the mobile phone was considered a "Yuppie Device;" and "uber" was a prefix and not a car service. Through the years we have featured more than 1,000 teachers, schools, school districts, college professors, and education researchers in an effort to help you become the effective teacher we know you can be. Thank you to all who have shared so generously with us so we can share it with you....

By Jennifer Davis Bowman Ed.D.
Have you seen the raw, insightful, but super personal student stories embedded in the #IWishMyTeacherKnew campaign? Although the students' experiences with inequalities and poverty overwhelmed the net (and our hearts), some began to question the powerful impact of this campaign. For instance, the educator Rafranz Davis, in her blog post …

By Susan Fitzell
Starting with simple and easy books facilitates the acquisition of standards-based skills. The research cited here backs up the benefits of using picture books at the high school level as well as with English Language Learners in the secondary classroom.

By kindergeek
Do I want my kids to focus on actively getting involved during a lesson or do I want them focused on earning tickets for sitting still, not calling out, keeping their eyes on their own paper, doing their work, etc.? I dare you to show me the excited kinder …

By Teachers.Net Teachers
We're studying poetry–as readers and writers. Last week I shared George Ella Lyon's "Where I'm From" poem with my 5th graders and we talked about how we could use it for inspiration. I read them some poems a couple of teacher friends and I had written, modeling our work on …