We are shaped by the many people we meet on our journey through life. Melessa Borch so graciously acknowledged this in her acceptance comments as Teacher-of-the-Year. As teachers, we have the opportunity to touch the lives of many and be a part of their passage down life's roads. To acknowledge that touch and put it into words takes a special talent-one that Melessa so profoundly possesses.
Knowing the talent of her daughter, Melessa's mom had asked her to do something with her writings. Her mother passed away this past month. To assist in honoring her mother's wishes and to recognize the hundreds of thousands of teachers who affect lives each day, we share with you one of Melessa's insightful works. ....


By Marjan Glavac
Each month Marjan Glavac, professional speaker, teacher and co-author of "How To Thrive And Survive In Your Classroom", presents The Busy Educator's Monthly Five – five websites for educators that are easy to read, simple to use and worthwhile to know. Sign up for his free, monthly Busy Educator Newsletter …

By Bill Page
The alternative to flunking students is teaching them. That requires teachers' reflecting on their beliefs, perceptions, biases, emotions, attitudes, and behaviors. This can be accomplished through teacher study groups. Here's how.

By Todd R. Nelson
We're in the Whoosh Zone. It's what I call the vertiginous final weeks of a school year when the number of exciting and challenging events seem to defy the laws of thermodynamics and Einsteinian physics as they relate to time, space, and motion. You wonder: How can all these things …

By Teachers.Net Community
Teachers share their best ideas about what you can do during summer break to make the next school year the best one yet!

By Michelle A. Speach
It is more important than ever to integrate public speaking activities and assignments into the classroom to prepare students for the workforce. Since business students can work in any industry, they will need to be well prepared because they will be communicating more now than generations in previous decades. Therefore, …

By Teachers.Net News Desk
Posted by "florida teacher"on the Teacher Chatboard during a discussion revolving around the video embedded below, in which a teacher explains why she is resigning, presenting an impassioned description of the overwhelming frustrations and difficulties she faced in what was to be her dream profession. When the discussion on …

By Susan Fitzell
Much of what we are about involves finding ways to reach ALL kids and involve students in the learning experience. If students are involved and engaged in learning, they won't be as likely to become distracted and create issues in your classroom.

By Hank Kellner
Lisa Logsdon is an English teacher at Allen County-Scottsville High School in Scottsville, KY, where she has written alongside her students for the past eleven years. She has also published work in Chicken Soup for the Soul: Children With Special Needs, as well as in The Citizen Times.

By Teachers.Net News Desk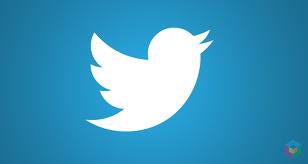 All month we'll be adding interesting Tweets posted by teachers, for teachers on Twitter. Tweets will contain wisdom, tips, apps and great links, so check back often during the month! New Tweets will be added to the top…
Don't forget to …

By Teachers.Net News Desk
Understanding Life is the educational website of The Physiological Society, providing "support for the teaching and learning of physiology."
A good place to start is the What is Physiology? area, which offers an overview of this field of human inquiry. The Resources area is a well-designed archive of instructional materials that …

By Teachers.Net News Desk
As schools and districts look for solutions that will help their students build the reading comprehension skills requisite to meet the Common Core State Standards and other rigorous learning goals, more than 300,000 teachers serving six million students in all 50 states around the country already have the answer. …

By Teachers.Net News Desk
Cancer In The Sun Month, National Dairy Month, National Fresh Fruit and Vegetable Month, National Rose Month, National Safety Month and Fireworks Safety Month.