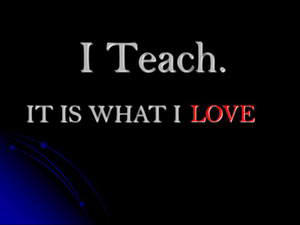 The June 2000 article was the first column we wrote for Teachers.net. It featured a first-year teacher, Melissa Pantoja, now Melissa Boone Dorn, from Oklahoma. She shared her first two weeks of school plan for success.
Because she planned for her success and her students' success - success happened.
Her plan has inspired so many through the years as it has been an integral part of our speaking presentations. We've referred thousands to that June 2000 column where Melissa tells exactly what she does on the first two weeks of school. And we can tell by the clicks, that many people have accessed the article to find out exactly what she did in the classroom so she could be successful and her students could be successful, too.
It is now June 2015 - fifteen years have passed since we wrote our first contribution to this website. When we started, a dozen of eggs cost 89¢; the mobile phone was considered a "Yuppie Device;" and "uber" was a prefix and not a car service. Through the years we have featured more than 1,000 teachers, schools, school districts, college professors, and education researchers in an effort to help you become the effective teacher we know you can be. Thank you to all who have shared so generously with us so we can share it with you....

By Todd R. Nelson
Let's just say that economics begin when the hunter-gatherers decide to settle down and farm. Oh, sure, nomadic tribes trading with one another, or even swapping herds of cattle and sheep from glen to glen to prevent over-grazing in the highlands (also known as rustling) have a certain rough system …

By Susan Fitzell
MTSS, Multi Tiered System of Supports, encompasses several approaches, one of which is Response to Intervention (RTI). Here are a few strategies for classroom implementation at the secondary level.

By Stewart Brekke

//
Of the 2014 high school graduates 68.4 percent of them were enrolled in colleges and universities. Recent high school graduates not going to college were almost twice as likely as enrolled graduates to be working or looking for work. However, it is …

By Teachers.Net News Desk

//
Learn Your Students' Names – Fun, Fast, Easy and IMPORTANT!
by Bill Page … Learning students' names is a crucial first day step toward a caring relationship and toward building a classroom learning community.  Use these fast and easy ways …

By Barb Stutesman
In case you missed them, here are the quotes posted daily during June!

By Artie Knapp
Three hippopotamuses were snuggled close together. And they were frightened. A lion sitting close by was, too. Everything was shaking all around them…

By Teachers.Net News Desk
The article link you clicked on is no longer operational. Please
click here
to read great articles in the current issue.