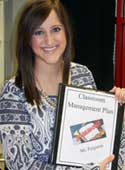 Jessica Ferguson knows how to impress. It is not with fancy clothes, smooth talking, or a strong handshake. It is in knowing what to do. Jessica went into her first job interview carrying a folder with her Classroom Management Plan. When asked what her strength was, she replied, "Classroom management. Here is a copy of my plan if you would like to review it. I will be happy to answer any questions."
The interviewing committee was so impressed. They asked if they could keep a copy of her plan for their records.
She left feeling she had nailed the interview....

By Abigail Flesch Connors
I know! Summer isn't resolution time! Summer is for chilling out and kicking back, not for getting all serious and resolution-y! But I have to confess, I'm a natural-born resolution-maker, and it takes more than sunshine and time off to stop me from planning, dreaming, and yes, resolving.
Besides, summer is …

By Leah Davies, M.Ed.
Leah Davies, school counselor, shares what can parents do to balance the use of cell phones and texting with their goal of raising responsible, well-adjusted children.

By Mayra Bazán Torres
The school playground was once the highlight of most elementary students' days. It was an escape where children could socialize with friends, participate in free play, take part in sports, and explore nature. The endless laughter that once echoed from elementary school playgrounds has unfortunately turned into …

By Teachers.Net News Desk
Entering into the swing of a new school year overwhelms one in three children who are introverted. Schools are designed to educate the extroverted majority. They are fast paced, demanding quick thinking and snappy answers, group brainstorming, adapting to constant change and the ability to compete. Extroverts succeed in this …

By Ron Victoria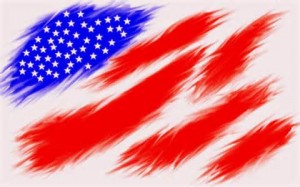 July is…
National Picnic Month, National Ice Cream Month, National Tennis Month, Purposeful Parenting Month, Anti-Boredom Month, National Hot Dog Month, and National Recreation and Parks Month.
July 1 is … Creative Ice Cream Flavor Day and Build A Scarecrow Day
July 2 is … …