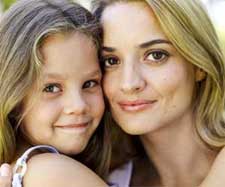 We are shaped by the many people we meet on our journey through life. Melessa Borch so graciously acknowledged this in her acceptance comments as Teacher-of-the-Year. As teachers, we have the opportunity to touch the lives of many and be a part of their passage down life's roads. To acknowledge that touch and put it into words takes a special talent-one that Melessa so profoundly possesses....

By Susan Fitzell
His face was two inches from mine. He was screaming at the top of his lungs. His words bit into my being and stung without remorse.

By Jim Knight
The people who will save our schools are not the policy makers, the educational researchers, the textbook developers, the consultants, or anyone else who works outside of a school. Our schools will be saved by the teachers, principals, superintendents, and other educators who live to learn. This new …

By Rick Morris
The Bonus Box is a simple classroom activity for encouraging your students to face the challenge of mathematics during their spare time. The puzzles presented–sounds better than problems presented, doesn't it?–are such that they can be completed in less than ten minutes. By allowing your students the opportunity to focus …

By Teachers.Net News Desk
//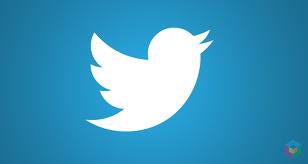 All month we'll be adding interesting Tweets posted by teachers, for teachers on Twitter. Tweets will contain wisdom, tips, apps and great links, so check back often during the month! New Tweets will be …

By Teachers.Net Lesson Bank
Posted by Mathman (Mathman).
Materials Required: brains and paper and pencils
Activity Time: 30 minutes
Concepts Taught: Math word problems
After we've learned a math skill we're learning about (addition, subtraction, multiplication, and division), I have my students write math word problems and "mail" them to each other.

By Teachers.Net News Desk
Some young scholars may ask the question: "What time do I need to be at general chemistry?" or "When does my review group meet?" Keeping track of such matters is a snap with My Study Life, a free online planner.

By Larissa Ramos
The incorporation of technology presents countless challenges but also endless opportunities to overcome them. In the past twenty years, we have seen technological advances that directly impact our classrooms. Gone are the days when teachers sat students in neat, straight rows, spoon-feeding them the textbook while they quietly …

By Dr. Marvin Marshall
"When the student is ready, the teacher will appear." But we can speed up the process.

By Teachers.Net Community
Teachers.Net asked teachers to share their favorite memory tricks, rhymes and expressions taught to help remember grammar rules, spelling, order in a series, etc. (ex.: "Emma the dilemma" helps drill in the spelling for this small but elusive word.)

By Michelle A. Speach
Extrinsic motivation can resemble the donkey and carrot motivator. The carrot represents something that a student wants in return for an
action. The carrot can represent the most common types of rewards found in schools including stickers, candy, extra points or computer time.
The downfall to using extrinsic rewards is that the …

By Teachers.Net Resources
Members of the Teachers.Net Community contributed the following, teacher-tested printable teaching aids, for YOU!
Just click on the file titles that interest you to print and use immediately!

By Abby Connors
We all know it's not enough to read the words on a page aloud. Stories need our humor, our feelings, and our imagination – and our skills – to come alive. Think of how your favorite novels have affected you – have touched you, enriched your life, sparked your imagination. …

By Patricia Blanchard Petitt
The first day of my first school year as a teacher was here. i was ready, or was I? The day opened well, student's trickled in with brand new pencils, other supplies and smiley faces. They were ready to begin the new school day. I was prepared with …