For 20 years the National Teachers Hall of Fame in Emporia, Kansas, has selected from hundreds of nominees, five practicing teachers from the United States who best exemplify its mission: to recognize and honor exceptional career teachers, encourage excellence in teaching, and preserve the rich heritage of the teaching profession....

By Perry Binder, J.D.
Every student wants a good laugh, I think. Humor can be found even in the most stressful situations. For example, I tell students that I can't offer legal advice. But that didn't stop "Steve" from calling me after class in a panic: "The judge gave me ten …

By Steve Reifman
Discussing quotes with children is a powerful, engaging way to build character in children and develop valuable literacy skills. the author of "Changing Kids' Lives One Quote at a Time: 121 Inspirational Sayings to Build Character in Children" explains how to use quotes to engage and inspire students.

By Josie Whitehead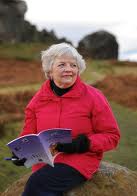 Many articles have been written on the subject of the importance of poetic rhyme and metre in connection with the learning of the English language. However, without even having studied this subject at university, English people …

By Leah Davies, M.Ed.
A conservative estimate is that one in six children in school today has a parent who is dependent on or addicted to alcohol or other drugs. This family situation places these students at high risk for social and emotional problems, as well as for school failure, drug use and delinquency. …

By Teachers.Net News Desk
Shakespeare is renowned for his iconic Globe Theatre, which staged some of the most beloved plays in the English language. But he started his career at the more modest Curtain Theatre, which opened in 1577. Shakespeare's company, the Lord Chamberlain's Men, performed at the Curtain from 1597 to 1599. There, …

By Teachers.Net News Desk
George Washington Carver Digital Collection
http://www.lib.iastate.edu/preserv/cdm/gwcarver.html
George Washington Carver was many things to many people: at various points in his life he was a scholar, teacher, inventor, and student. From humble roots in southwestern Missouri, Carver went on to wear many hats.
This fine digital collection from the Iowa …

By Barb Stutesman
In case you missed them, here are the Apple Seed quotes Barb S. posted during the past month.

By Teachers.Net Resources

Visit http://gazette.teachers.net/gazette/printables.html for clickable links to all FREE printables on Teachers.Net!