How the Teacher Stole Christmas – 5 Lessons Inspired By The Grinch
By Jennifer Davis Bowman Ed.D.
It's that time of year again and I was thinking of ways to insert holiday concepts into my instruction. I was thinking what better way than to steal ideas from the beloved Grinch! We are all familiar with the story of "How the Grinch Stole Christmas" and thus, it is the perfect opportunity to uncover the "teachable moments" within the text. Below, you will find quotes from the infamous story along with 5 lessons that may inspire us as educators:
1. "I must stop this whole thing! Why, for fifty-three years I've put up with it now. I must stop Christmas from coming…but how?"
The Grinch really examines his needs (the ending of Christmas) and explores ways to make his desire a reality. As educators, we must think about our goals for our classroom/instruction and devise specific steps to meet and/or exceed these things. It is important to continue to explore what is working in our classroom and what things we may need to change. Think about keeping things fresh and unpredictable in order to engage students. For instance consider the limits of utilizing the same first day of school activities, the same field trip, and the same group project every year. Assess your students, and assess your teaching style in order to change things up a bit.
2. "If I can't find a reindeer, I'll make one instead."
I hate to say it, but the good old Grinch was resourceful. The Grinch did not let the lack of reindeer (tools) stand in the way of his goal. As educators, we must find resources to achieve the means that our students and parents expect from us. We have to hold ourselves accountable for developing ways to reinvent ourselves not only for our students but for our profession. Because financially, things are undoubtedly tough, we need to look free resources on the web as well as creative ways to stay up-to-date on research based practices, licensing requirements, and professional development.
3. "Then he slid down the chimney. A rather tight pinch, but if Santa could do it, then so could the Grinch."
Yes, even the Grinch had a gold standard that he used as a reference. As educators, we need living models that we can look to for guidance. Mentors, coaches, and Master Teachers are here for a reason. Either take the pledge to become a mentor, or make every effort to utilize the knowledge that the veteran educators in your building or district have to offer.
4. "But this…this sound wasn't sad. Why…this sound sounded glad. Every Who was singing, without any presents at all…"
After the Grinch stole the Christmas trees and presents (physical items), he observed something miraculous. He noticed that material items alone, did not define the experience. This quote reminds me of the use of rewards in the classroom. Yes, research shows that tangible incentives  temporarily produce desired behaviors by students, but we have to be mindful that intrinsic rewards have more value. Some experiments show that the use of material rewards detracts from our ability to become internally motivated. As the Grinch eventually learned, there is more to children's joy than just material possessions. Remember that every now and then, it is fine to use praise specific to a student's ability/effort as an incentive instead of the typical sticker or candy.
5. "And then, they'll do something I hate most of all. Every Who down in Who-ville will stand close together…They'll stand hand in hand…"
The Grinch observed the beauty of individuals coming together (in all honesty, the Grinch would not use the word beauty to describe this situation). For educators, we must make every effort to infuse a "hands-joined" approach in our classroom. Connecting with parents, community members, and educators is not only the best way, but the only way to accomplish educational goals. The overall goal is to become attuned with one another. Remember that alone we are vulnerable, but together we are powerful.
The "How the Grinch Stole Christmas" is one of my favorite stories for this time of year. Can you think of any lessons embedded in your favorite holiday story? If so, please share below.
*First published on author's ASCD blog.
About the author
Dr. Jennifer Davis Bowman serves as an adjunct professor for education and psychology courses in Ohio. To connect with her visit her blog or follow her on Pinterest.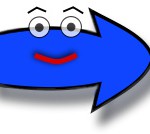 Don't be a Grinch!
Shop for your favorite teacher, para-pro, school administrator, yourself  or even a teacher's pet at The Blissful Teacher. Soothing, calming essential oil mists made for teachers, by a teacher!