9 Strategies for Using Current Events in the Classroom
By Jennifer Davis Bowman Ed.D.
Tweet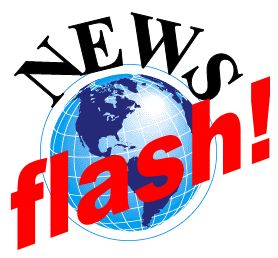 We are discussing the history of education in one of my courses and thus exploring teaching philosophies (such as progressivism, essentialism, existentialism, etc.).  As part of our discussion, I asked the students to identify advantages and disadvantages of each philosophy.  A student shared that one drawback for using real world conflicts (the social reconstruction philosophy), was that it was "uncomfortable".  When probed further, it was determined that fear, anger, or sadness could result when discussing controversial current events and thus hinder the learning process for students.  For instance, it may be frightening for students to discuss how the homicide rate for the first two months of 2014 is slowly approaching the total homicide rate for the entire year 2013.  Similarly it may be alarming for students to acknowledge the news story of how the "knock-out" game (an assault act that may end in death) targets unsuspecting pedestrians for no rhyme or reason.
I agree that discussing current events has its challenges, but I could not deny my discomfort with my student's "uncomfortableness".  Maybe omitting real life events from classroom discussions is the best thing to do in terms of safeguarding student's feelings?
I disagree.
I tend to think that it is within these "uncomfortable" topics that teachable moments are made.  I wish to help students learn from the uncomfortable current events that surround them every day. For instance, the 'Stand Your Ground' law (the right to defend oneself during times of conflict) has been in the news after two separate conflicts resulted in the death of African American teen boys.  In response to the two cases, strong emotions about racial relations and the legal system have ensued.  The following curriculum ideas illustrate 9 classroom activities that may help students use the highly publicized law to reflect on themes such as effective communication, conflict resolution, and sensitivity to differences.  Although the activities were developed with the 'Stand your Ground' law in mind, they can be adopted for use with any current event:
1.         Discuss the term "threat".  Explore the different types of threats (physical and psychological) that students may hear.  Debate various mechanisms to address threats such as bully awareness strategies.  Websites such as bullyhelp.org and stopbullying.gov are great resources for this.
2.         Ask students to journal about consequences that may ensue from defending oneself such as:
a.         Physical consequences
b.         Emotional consequences
c.         Short-term consequences
d.         Long-term consequences
3.         Encourage the students to visit websites that focus on conflict resolution approaches and present their findings to the class.  The National Crime Prevention Council website offers great resources for this.
4.         Invite the students to share funny videos (they can search online using Youtube or Vine) regarding problem solving strategies that are imaginative and outside of the box.
5.         Hold a contest for students to find the best quote that illustrates reconciling differences.
6.         Request students bring in song lyrics (or play a clean excerpt from the song) that emphasize     themes in negotiation, compromise, or appropriately communication of differences.
7.         Ask students to read, write, or respond to blogs that highlight uncomfortable conversations about conflict management.  Invite teachers to share their experiences for how they learn (blogs, or professional development) to use current events within their curriculum.
8.         Offer incentives for students to get involved in conflict resolution on a local level.  Assist students in contacting the local police office or the local legislative office to gain further education regarding local rules and policies for those engaged in conflict.
9.         Help students get involved in conflict resolution outside of their community.  Assist students in a letter writing campaign to support the families of individuals that were unable to successfully defend themselves in times of conflict.
Also by Dr. Davis Bowman
8 Black History Study Strategies to Avoid
About the author
Dr. Davis Bowman serves as an adjunct instructor for education and psychology courses in Ohio.  To connect with her, email davisj5@mail.uc.edu or read her blog on the ASCD educator website.