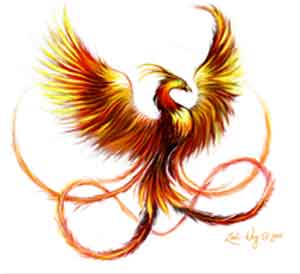 What results would you expect if you had over $15 billion to spend to effect change? Each year over $15 billion in Title 1 funds are made available to schools with results that are marginal. Now imagine a skilled teacher/consultant going into a dysfunctional school in the most impoverished school district in all of America with a mission to transform the culture of the school in one year. What would you expect? Success, of course! This is the story of Phoenix Elementary School in Detroit, Michigan, and how money is not the greatest asset of a school; it is its people.

By Eric Wignall
Online classes suffer from the lack of deep but often unexamined visual cues, prompts, reminders, and social information– everything from the weather outside the windows to campus posters to the social conversations drifting around the space before a teacher starts the class. In an online discussion the student is writing …

By Chick Moorman and Thomas Haller
Let's end detention and suspension rooms. Let's help students take a big step toward responsibility by taking the first step ourselves. It's time to create the Responsibility Room.

By Teachers.Net News Desk
This came across the News Desk and might be of interest to our readers:
Please consider viewing my website, thelastquarter-book.com.   In addition to information about my book The Last Quarter – A Middle School Story, the website contains over 20 good lesson plan ideas for English teachers …

By Bill Page
Don't try to change me–you can't do it. I am the only one who can change me.
Show me, teach me, help me to see what you see. I can change myself.

By Leah Davies, M.Ed.
Children's worries often interfere with their learning, it is helpful to understand their concerns. School counselor Leah Davies asked 320 third graders to list one or two things they think about when they can not sleep. The results indicate that children today are anxious about the following…

By Bill Page
I am pleased to proffer some pretty certain classroom prophesies for the 2012, "back-to-school," new, calendar year.

By Teachers.Net Community
An activity for early literacy learners.

By Karen Cox
Place two English muffin halves on a plate, one above the other, like a snowman. Spread cream cheese or white cake icing on the muffins. Add M&M candies or raisins for the eyes and mouth. Add a baby carrot for the nose. Add a piece of a fruit leather strip …

By Teachers.Net News Desk
Using Genetics Mini-lectures and Podcasts to Make Time for Active Learning [pdf, iTunes]
http://scientificteaching.wisc.edu/materials/molecular/active_learning.htm
The goal of the Wisconsin Program for Scientific Teaching is "to enhance undergraduate biology education by training a new generation of scientific teachers." The hope is that these future faculty and researchers will also become …