Writing Prompts for March
By James Wayne

Tweet



March 22:
In 1861, the first nursing school in America was chartered. If you were to decide to go into health care as a career, which kind of health care career would you choose, and why?

William Shatner, who played Captain Kirk on the original Star Trek programs, was born in 1931. If you could "boldly go" anywhere in outer space, where would you go? What would you hope to find, see, or do there?

The laser is patented by Americans Arthur Schawlaw and Charles Townes. Laser is a made-up word called an initialism, whose letters stand for "Light Amplification by Stimulated Emission of Radiation." Think up a new name for something you use that is made of initials from letters of words that describe it. Example "Two-Wheeled One-Seat Pedaled Exercise Machine" (TWOSPEM) might be a new name for a stationary bicycle.

Songwriter and theatrical producer Andrew Lloyd Webber was born in 1948. Some of his hits include the musicals Cats and Phantom of the Opera. Webber has said that he does not believe musical movies and plays should be too realistic. Do you agree? Why or why not?

March 23:
G.F. Handel's oratorio Messiah was first performed in London in 1743. One part of it, the "Hallelujah!" chorus was so beautiful and inspiring that the King, who was attending the performance, stood up as a mark of respect. Ever since then, audiences have stood during this part of this work. What is the most beautiful piece of music you have heard? Describe how that music makes you feel, and why you like it.

In 1786, George Washington planted 4,000 chestnut trees on land that had been farmed too much and was worn out. This is considered one of the first examples of reforesting in the United States. Think of three other ways to use land that has been worn out. Write a paragraph about one of them.

In 1806, the Lewis and Clark expedition left the Pacific coast and began its return journey to St. Louis. The trip to the Pacific had been over 2000 miles long, and they had walked most of the way. They would have to walk most of the way back. Imagine that you were part of the expedition. Tell how you think you would feel to be starting back after your long adventure.

March 24:
John Harrison died in 1776. He invented the chronometer, an extremely accurate clock that allowed ships to accurately determine how far east or west of the Prime Meridian they were. Today, chronometers are small enough to be made as wristwatches, although the ones Harrison invented were much larger (about the size of a regular 3-layer cake). What is some device you use that you wish might be made much smaller? Why would having a smaller version of that device be helpful to you?

Harry Houdini, magician and escape artist, was born in 1874. He was famous for being able to escape from extremely complicated and difficult traps. He once said, "My brain is the key that sets me free." What do you think he meant by that?

March 25:
In 1957, the Treaty of Rome was signed. It was the beginning of the movement to unify the many nations of Europe into one economic unit. Do you think the US and other countries should try to work together more, or leave each other alone to solve their own problems? Explain your answer.

Today is Waffle Day in Sweden. Design the most delicious waffle that you can imagine.

March 26:
Author Erica Jong was born in 1942. She once wrote, "Advice is what we ask for when we already know the answer but wish we didn't." What do you think she meant by that? Do you think it is true? Why do you think as you do?
.
In 1875, poet Robert Frost was born. One of his most famous poems, "The Road Not Taken," tells of a man who makes a seemingly minor decision that completely changes his life. What decision have you made that has made a big difference in your life? Here is the poem:
The Road Not Taken
by Robert Frost Two roads diverged in a yellow wood,
And sorry I could not travel both
And be one traveler, long I stood
And looked down one as far as I could
To where it bent in the undergrowth.Then took the other, as just as fair,
And having perhaps the better claim,
Because it was grassy and wanted wear;
Though as for that the passing there
Had worn them really about the same,

And both that morning equally lay
In leaves no step had trodden black.
Oh, I kept the first for another day!
Yet knowing how way leads on to way,
I doubted if I should ever come back.

I shall be telling this with a sigh
Somewhere ages and ages hence:
Two roads diverged in a wood, and I–
I took the one less traveled by,
And that has made all the difference.
March 27:
In 1841, firefighters in New York City tested a new, steam-powered fire engine that could shoot water farther than any hand-powered engine then available. Unfortunately, sparks from the engine started new fires, so the engine was not accepted for use. Being a firefighter is hard work, but very important for the safety of every community. Make a list of 5 qualities a good firefighter must have.
Happy birthday, Florida! Ponce de Leon discovered Florida in 1513, while on an expedition to find the fountain of youth. If you were put in charge of planning a birthday party for Florida, what interesting things about that state would you want to celebrate? List 5 of them.
This is the time of the Monkey Festival in Singapore. What animal do you think most deserves a festival in the place you live?
March 28:
Country music singer Reba McEntire was born in 1955. Do you like country music? Why or why not?
In 1797, the United States patent office granted a patent for a clothes-washing machine that worked with a hand crank. Although cranking it was still a lot of work, it was better than having to scrub all the clothes by hand. How would your life be different if you still had to turn your washing machine by a hand crank? List 4 ways.
The first Spanish settlement in San Francisco Bay was begun in 1776 by Juan Bautista de Anza. Suppose you were selecting people to set up a new colony in a far-away place. What skills do you think such colonists should have? List 10 skills, then decide whether each skill is necessary for every colonist, or is only needed by a few of them.
March 29:
British Prime Minister John Major was born in 1943. He has said, "The politician who never made a mistake never made a decision." What do you think he meant by that? Do you think that it is true for people who are not politicians?
In 1848, a prolonged cold snap caused ice to block the Niagara River, cutting off water from Niagara Falls for a day. When the falls stopped flowing, many people who lived near them couldn't get to sleep because they were so used to the noise. Stop for a minute and listen very carefully to the sounds going on around you. Make a list of those sounds that you usually ignore.
Sam Walton, the founder of Wal-Mart, was born in 1918. Some people like big stores; others like small stores. Which do you like? Why?
March 30:
Today is Doctor's Day. There are many kinds of doctors. If you were to become a doctor, in what kind of medicine would you specialize? Why that kind?
"Beau" Brummel, the first man to become famous for the style of his clothes, died in 1840. In his time, many young men imitated his clothing, rather than that of the king (who was very fat and dumpy-looking). Who are some of the people today whose style in clothes you admire? Why do you admire them?
In 1867, Secretary of State William Seward signed the treaty with Russia that sold Alaska to the United States for 7 million dollars, or 2 cents an acre. If you were going to take a tour of Alaska, what are 7 things you would want to see? (If you are an Alaskan, what 7 things would you want to see if you were to take a tour of the Lower 48 states.)
March 31:
Rene Descartes, the discoverer of coordinate geometry, was born 1596. He once said, "It is not enough to have a good mind. The main thing is to use it well." What do you think he meant by that?
(Based on event above) One of the most brilliant people who ever lived, Descartes also set a record for the smallest brain ever measured for an adult man with a normal head (after he died, he willed his brain to science for study). What lesson do you think we can learn from this?
About the author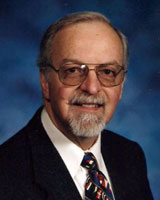 James Wayne has taught third grade and every grade from fifth to twelfth during a full-time career of 34 years, either in regular classrooms or in AG or AP classes.
He began his writing prompts as a way to help teachers improve writing scores in his district. A native of North Carolina, James is a graduate of Duke University and a Vietnam Veteran, having served with the 101st Airborne Division.
James resides in Jacksonville, North Carolina.