Classroom Management Articles by Harry K. Wong and Rosemary Wong – All FREE here!
By Harry K. & Rosemary Wong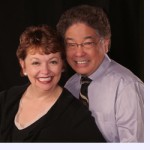 The internationally known and sought after classroom management gurus, authors of the bestselling First Days of School and THE Classroom Management Book, Harry & Rosemary Wong share all 15 years of their timeless Effective Teaching articles, written exclusively for Teachers.Net Gazette, right here in one place for easy access. Do share the link!
CLICK – RESERVE YOUR VACATION IN ACADIA NATIONAL PARK! (Sponsored)