Envision this: A Curriculum of 21st Century Skills, Part 1
By Hal Portner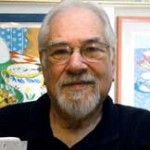 What might a curriculum look, sound, taste, smell and feel like if it not only incorporated 21st century skills, but also considered those skills as its content? Try this one on for size!
The first session or two is devoted to an orientation and discussion of, roles, teams, process, and grading. The manner in which this framework is presented to students is important. A positive approach that recognizes students' creativity and interests is constructive because it leads directly to expectations, and expectations are powerful influences on students' behavior.
The teacher introduces Journaling and Portfolios as requirements and suggests media alternatives. For example, a journal can be word-processed and emailed, written on paper, digitized as a video or audio, produced on the internet monitored blog or podcast.
Students keep individual journals to be handed in periodically. In order to establish the importance of journaling, the teacher reads each journal entry and provides timely feedback. Portfolios are team projects due at the end of a semester or similar time period.

Forming teams: An Authentic Process
Teachers are creative in their approach and use of strategies and materials that best suit their students' developmental stages and learning styles. Following is one example of how to form student teams in a way that reflects the "real world" as well as honoring student initiative and diversification.
In the typical classroom, teachers generally assign students to groups alphabetically or in other arbitrarily ways. In our vision, students apply for and are "hired" for team membership. Here is a suggested process.
Job Description
Create and hand out to students a job description of the position (a.k.a. team membership).
A basic job description spells out:
duties and responsibilities,
required experience and skills, and
compensation.
Here is a "bare-bones" example of a Problem-Solving Team Member Job Description

DUTIES and RESPONSIBILITIES: Under the guidance of the teacher, a team member works collaboratively with other members of his or her team to identify, solve, and communicate about a compelling problem of their choosing. A team member is expected to
Work collaboratively with other team members,
Learn and apply the elements of Creative Problem Solving (CPS) and other strategies as needed to carry out the task,
Apply to the team's work, elements of other courses in which they have been or currently are enrolled,
Contribute to periodic written reports or logs of team activities, and
Maintain an ongoing journal of her or his individual activities.
Note: Specific team membership will be determined by the employer (AKA teacher) based on applicant's interests, learning style, and written application.
REQUIRED EXPERIENCE and SKILLS
Ability and/or willingness to work productively with others.
A working knowledge of, or willingness to learn, various data sources and presentation methods.
COMPENSATION
Grades are awarded commensurate with
* quality of journal entries,
* degree and quality of individual and team involvement,
* evidence of having learned and applied Creative Problem
Solving,
* evidence of having used elements of academic and non- academic courses, and
* other factors as determined by the teacher.
Team members will have the satisfaction of having "made a difference" by creating and, where possible, activating solutions to real-world problems.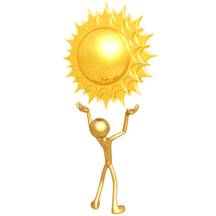 Resume/Job Application
Individual students have unique preferred learning style, hobbies and interests. When forming teams, it is desirable to include in each team, students with different styles, interests and abilities. Why the differentiations?
The task of a team is to identify and solve problems and activate solutions. The primary method for doing this is Creative Problem Solving. Although it may seem that communication and interaction among group members may be somewhat easier if everyone has the same processing or learning style, the creative problem solving ability of a group is enhanced when learning styles and interests differ. This is the case because when group members access and process situations and data differently and from different viewpoints, they create a richer, more diverse pool of information and perspective, the milieu in which, according to Johansson (2000), creativity is most likely to occur
To help the teacher form teams that incorporate diversity, as well as emulating world-of-work practices, students complete a written resume/application in which they:
indicate their preferred method of receiving, processing and communicating information (see "learning style" below);
list their interests and hobbies;
name their favorite subject(s) and support their choice;
indicate their preferred team assignment*; and
tell why they are "the right person" for the job.
*Prior to assigning students to teams, each team is given a temporary designation (e.g., A, B, C, D). Each team is tasked with a different region or area to tackle (e.g., school, community, health & safety, industrial products) for its first round of Creative Problem Solving. The focus will rotate over the course of the year with an addition of the option for a team-determined, teacher-approved area. Once assigned, team members determine their team's name.

Learning styles
The concept of learning styles is rooted in the classification of how we perceive and process information. Generally, these classifications include:
Concrete and abstract perceivers: Concrete perceivers absorb information through direct experience, by doing, acting, sensing, and feeling. Abstract perceivers, however, take in information through analysis, observation, and thinking.
Active and reflective processors: Active processors make sense of an experience by immediately using the new information. Reflective processors make sense of an experience by reflecting on and thinking about it.
Sensory processors: Our memory banks consist of pictures, words, and feelings. When we communicate with others, both as senders and receivers, we go into these memory banks to search for the pictures, words, or feelings that contain appropriate information. Then we take in or put out that information through our senses—primarily visual, auditory, and feelings (tactile and emotional). We normally do not remain in the same sensory mode throughout an interaction. In fact, most of us develop a particular sequence of sensory modes through which we process various experiences. Most of us do, however, have a primary or preferred mode.
There are a number of instruments that identify sensory processors, some in paper-and-pencil format, others which can be taken on line. One I have found to be easily administered and useful for the purpose of forming student teams is the Learning Style Inventory (LSI). http://www.gigglepotz.com/learnstyles.pdf .  It provides a general profile of the way a person takes in and process information into visual, auditory, and kinesthetic preferences.
Interview

An interview with students, in conjunction with their applications, can help determine team assignments and assist in developing a positive working relationship. Time, logistics, and other considerations may prohibit including interviews in the process, but I encourage their consideration. Before an interview takes place, however, the teacher should have provided the class with a thorough overview of the course's activities and how students will participate, and reviewed applications.
Interviews should be brief and private. Discussion should elicit information about the student's personal interests, concerns about school, community or global problems, and experience with technology. Although it might set up expectations that may not be met, consider asking students which classmates they would like to be on their team.
Contract

Once teams are formed, students sign (and the teacher countersigns) a contract that basically replicates the "Duties and Responsibility" and "Compensation" sections of the application. Although a contract is typical in a work situation and is to be taken seriously, in this scenario it is not to be considered a legal document but rather a 'commitment' to be honored by all parties.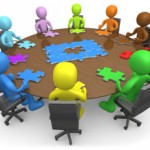 Team Building
In newly formed teams, members cautiously explore boundaries and begin to build trust and develop rapport. To help this process along, facilitators typically have developing teams go through "trust building" exercises such as those that involve relying on teammates for physical safety or cooperating in some sort of simulated construction. These can be helpful – even fun. Examples are many and can be found by Googling "team building activities."
If you are going to introduce a team building activity, and I recommend that you do, I suggest using one that gets across the message that team decision making can produce better – or at least different – results than individual efforts. One of my favorite such activity (you can Google it)  is NASA Exercise: Survival on the Moon.
Meet Tony and His Teacher
Let me introduce you to Tony. Tony is a fictional student in (the fictional) Rivertown High School. We will follow Tony's experiences by reading his journal (the keeping of which is a course requirement) and by being privy to his unrecorded asides. We will also note pertinent comments and asides by his (fictional) teacher, Ms. Henderson.
Let's take a look at Tony's journal. He has set it up, as Ms. Henderson suggested, to chronicle Activities, Results, and Reflections.
Tony's First Journal Entries
Tony's initial activity entry describes Ms. Henderson providing an overview of the curriculum and its process, what the students' and the teacher's responsibilities will be, and how students will be graded. In the results entry, Tony writes that the overview generated a lively discussion that clarified some issues for him, but left concerns about who would be his team mates. Tony's reflection: This class sure sounds different from any other I've ever had. It should be fun, but I'm not sure about being responsible for my own as well as my team mates' choices, especially how that can affect my grade.
As Ms. Henderson reads Tony's reflection, she is reminded that to high achievers like Tony, "What do I have to do to get an A?" can be their overriding concern, so they are apt to make choices accordingly. On the other hand, low achievers often lack the skills and knowledge to make good choices and will flounder unless supports are in place (Tedrow 2008).
Ms. Henderson knows that by providing opportunity to choose, she shares responsibility for learning with the students because by doing so, students make a number of decisions they'd otherwise concede to her. She will make it a point to provide feedback to students about their choices and to look upon her students as individuals as well as team members.
Tony's next couple of entries chronicle his application process, his being assigned to a five member team committed to community problem solving, and the team's selection of  a team name.
In a future article(s), I will recount Tony's journey through the envisioned curriculum, and highlight the strategies, resources, pitfalls, and successes he, his team, and Ms. Henderson experience en route.
Get Support from Administration and Parents
Involvement and support of the school principal is crucial. A key role of the principal is to get buy-in from the faculty and parents since it is expected that students will incorporate knowledge and skills from their other courses and may ask for their input. It is also important for the principal to receive regular check-ins from the teacher to learn about any potential issues about which he or she may need or want to take action. By responding to an issue early in the process, principals can help avoid misunderstandings and assist in acquiring and sustaining the support the superintendent, school board, local policy makers and community leaders. Parents might be brought into the process early on, as their understanding and cooperation can assist in the implementation of the results of the students' work.
***
Johansson,  Frans ( 2000). The Medici Effect, Harvard Business School Press.
Tedrow, Mary (2008). The Miracle of Choices,Teacher Magazine http://www.teachermagazine.org/tm/articles/2008/05/28/35tln_tedrow.h19.html)
© 2009 Hal Portner