Guidelines for Responsible Internet Use in the Classroom
By George Brown
Tweet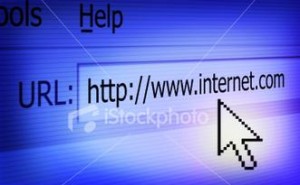 How much Internet use in the classroom is too much? It's a wonderful tool to conduct research, access news and current events and collect data in real time, but sometimes we can't help but wonder if the Internet is taking the "teach" out of teaching. Below are some guidelines for incorporating the Internet in your classroom.
When to Use the Internet in Class
The National Teacher Training Institute suggests considering the following to figure out if the Internet will benefit the lesson plan:
Will digital images sourced on the Internet help students understand the lesson?
Will the lesson involve collecting and reviewing data?
Will the lesson include time-related data such as annual animal migrations?
Will the lesson be enhanced with students' email communications with others related to the subject?
Does the lesson ask students to create surveys, presentations or conduct in-depth research, or will it require teamwork?
The Internet is beneficial in all these classroom and lesson circumstances and will improve learning, retention and experience.
How Students Should Use the Internet in Class
Teachers should show students how to use online libraries, archives and museums and other varied resources in a critical and thoughtful manner. Avoid blind Internet searches and unfocused surfing.
A few guidelines for using the Internet in the classroom include:
Teach students how to evaluate Internet sources, such as looking at who sponsors sites, noting the author qualifications, asking if there are referenced sources for accurate information, noting the date of information being used, and distinguishing bias from fairness.
Students should know how to avoid plagiarism and copyright violations by always properly citing information found on the Internet.
Explain to students how to use electronic libraries, archives, museums and historical indices.
Don't discourage or eliminate books and printed materials from lessons.
Will the Internet Replace Teachers?
No, it won't. You'd be hard-pressed to find anyone who doesn't find the intrinsic value in the dynamic, in-classroom interaction between teacher and student. In the National Association of Secondary School Principals (NASSP) Bulletin in 2000, educators were questioning whether the Internet was taking over teachers' roles in the classroom. Fourteen years later, teachers are still leading students in lessons and learning, and the Internet has not replaced them. Teachers interviewed then and now report similar findings: Using the Internet in class creates high rates of student engagement, encourages collaboration between teachers and students, increases analytical skills and fosters better communication and information sharing.
The obvious exception here is with students who, for whatever reasons, aren't succeeding in a traditional brick-and-mortar schools. Thousands of students have found success attending high school online. For example, there are currently 40,000 students enrolled in
Penn Foster's online high school
, and more than 11,000 students have graduated from the program, according to the company's website. But even in these cases, the Internet hasn't fully replaced teachers. Programs such as these are fully supported by professional instructors and attentive staff. Even with an all-online curriculum, teachers are a vital part of the educational process.
About the author
George Brown is a retired shop teacher who raised five kids alongside his wife, Virginia. They've lived on the same street for 42 years and no, they've no plans to downsize.