Josie Whitehead's Second Career: Writing Rhyming Poems for Teachers and Children
By Teachers.Net News Desk
Meet Josie Whitehead! Josie contacted us with this exciting information about her post-retirement activity as a poet.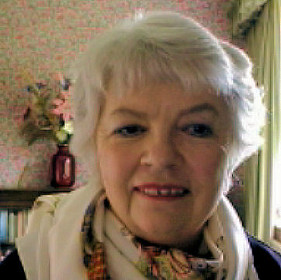 I am  a 70 year old retired teacher. I have worked hard for five years writing 900 new poems for  teachers and children.  I occasionally tell your teachers on the
mailrings
about a special poem I've written for them to freely use in order to help spread the word about my poetry.
I actually started writing the poems for children in my local primary school where I visited once a week; before that I had never written poetry.  The children asked me to make a website and put the poems that I'd written for them onto it so that they could read them again at home, and this how it all started. Much of the accompanying artwork  is donated artwork, but it would be lovely to have all of my poems illustrated well for the children in their classrooms. I'm hoping to get an Arts Council small grant so that I can pay artists to illustrate them beautifully.  They already have started and here are two links:
My poems are now copyrighted and in the future I hope to establish a subscriber-based site making my poems available for a small annual fee.
I hope that eventually I can make the website a small subscription site for a whole school to be able to access all of my poems for their classrooms because it is much cheaper than buying books for individual classrooms.  It will mean that this money can pay the young artists, and perhaps add lots of other things for the teachers, eg filmed performance workshops, animated games to help the children with English, etc.
I've written most of my poems with metre/rhythm and rhyme as these are ingredients that help children develop phonological awareness, a key literacy tool.  I am trying to bring back poetry such as I knew when I was a child – ie that of Robert Louis Stevenson, Lewis Carroll, Christine Rossetti and many other wonderful poets.
An accountant in New York told me he liked my "Riggaldy Raggaldy Scarecrow" poem so much that when he felt stressed he would read it and relax because it made him laugh!
Visit Josie's impressive collection of poems here.